Here's How You Can Be On 'The Bachelor'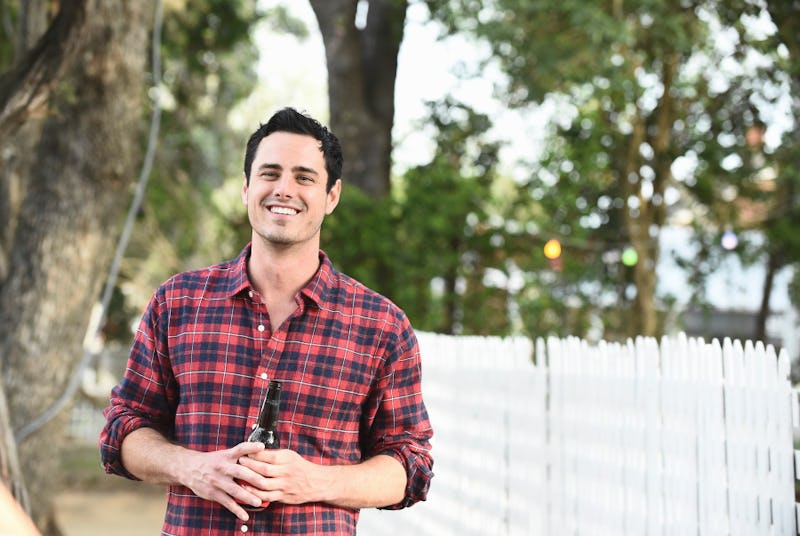 I have a pretty gnawing fear that, if called upon, I wouldn't be able to pick out a criminal who attacked me on the street in a lineup, but under extreme duress — no matter what — I could identify the exact shade of muted gold sparkling orbs that serve as the backdrop to advertise upcoming ABC casting calls and auditions for The Bachelor. Do I think I might be right for your next Bachelor, Chris Harrison? Hell yes, I do, and you can bet your three-piece suit I'll be Northfield, Ohio on July 23 to offer up my tales of "putting up walls" and "learning to love again" in order to earn my spot.
No, not really — I won't be there. But, you could be! If you're interested in auditioning for The Bachelor or Bachelorette , the national casting calls are incredibly bountiful. From big cities like Atlanta, Dallas, New York City, and Los Angeles, to choices for the less urban-inclined like Pompano Beach, Florida, Royal Oak, Michigan, or, if you're looking to buy a few rose ceremony dresses at the same time, the Mall of America. Sometimes a contestant like Ashley I. or Ashley S. will make me think, "Where are they finding these people?" Well, They're finding them at the Mall of America!
According to The Bachelor's casting website, taking the first step toward falling in love on television is as simple as showing up to a casting call with an application. I might also recommend: Wearing something that suggests you have a six-pack, off-offhandedly mentioning a tendency to drink in excess when meeting new people, and showing a willingness to do absolutely anything a producer tells you to. But, really, finding a casting call close to you is a little more complicated than that; tracking these casting events takes constant vigilance. For example, the episode of The Bachelorette from two weeks ago advertised events on July 17th and 18th in Kansas City and Costa Mesa, but in the most recent episode, earlier dates in Nashville, Honolulu, and Norman, OK had been added. You've got to keep up to fall in love!
At this very moment, once Ben H. is inevitably announced as the next Bachelor, Ben H.-hopefuls seemingly would have to book it to the aforementioned Northfield, OH event; but there are sure to be plenty more casting calls popping up in other states as soon as Ben is ABC-approved. The best chances for putting your most available foot forward live and in person is to bookmark The Bachelor's casting site for the latest places and dates, and watch every single episode of all Bachelor-related television, keeping an eye and ear out for that beautiful golden screen and the even lovelier sound of Chris Harrison's voice.
Good luck and don't forget to mention if you're particularly emotionally volatile, have been cheated on, or been a part of a life-threatening situation. Sob stories help!
Want more Bachelorette? Bustle's app provides 24/7 coverage on ALL of the rose-colored ABC franchises. So download the app from iTunes for more articles, GIFs, and memes about this season and beyond. You'll enjoy it for all the right reasons.
Images: ABC/Felicia Graham; giphy (3)