15 Cooking Tips For Aspiring Young Foodies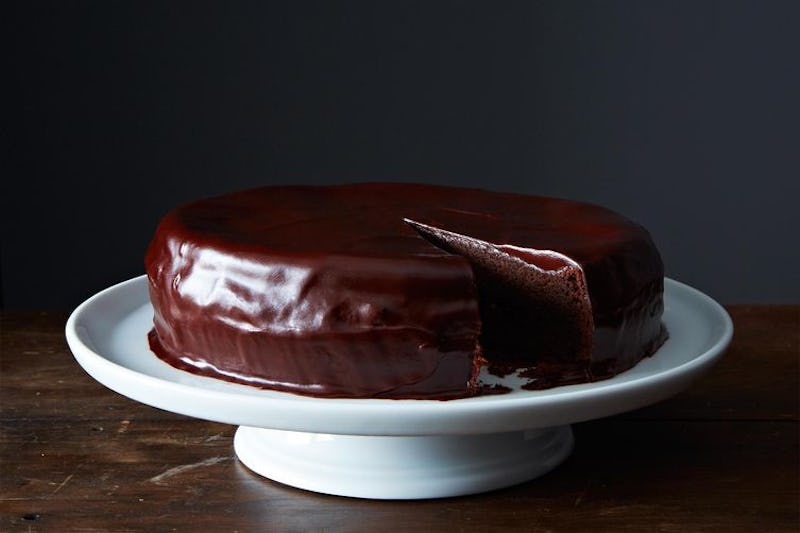 Want to start putting some of the drool-worthy recipes you see to the test? Food52 has rounded up 15 cooking tips for young foodies that are exactly what you need to get started on your culinary quest to greatness.
By Riddley Gemperlein-Schirm
There are so many great conversations on the Hotline — it's hard to choose a favorite. But we'll be doing it, once a week, to spread the wealth of our community's knowledge — and to keep the conversation going.
Today: Wisdom is meant to be shared.
Family recipes serve a purpose. Beyond their "just like grandma made it" appeal and nostalgia, they're meant to pass down information from one generation to the next. Little tidbits of knowledge embed themselves into slices of sour cream-raisin pie, bowls of gumbo, and jars of pickled corn and beans. These recipes teach us something — and then we teach that something to someone else.
We like to think of the Food52 community as a family. It's a place for both recipe sharing and problem solving — when one user needs help, another one has the answer. Which is why, when Breanna R. asked the Hotline for cooking tips, the responses flooded in: "I'm a young foodie and just want to know the best tips that more experienced cooks have ever given/received," she explains. From seasoning tips to knife skills, here's your best cooking advice:
1. Sam1148 says to follow a recipe first as written, but then after you've done so, don't be afraid to improvise.
2. Emily McHale suggests when chopping herbs, to first scrunch them into a tight ball and then chop, so pieces don't fly everywhere.
3. "As a baker, I've had it drilled in my head to not rely on time," says PieceOfLayerCake. "Check your food often while it cooks and learn what 'done' is."
4. Taste and season as you go, sexyLAMBCHOPx says.
5. "Finishing a dish with fresh herbs and/or acid (citrus, vinegar) can make a dish sing," Kristen W. says.
6. "Write down everything you did to change a recipe to your liking (after you've made it by the book)," suggests MTMitchell. "You won't remember later the changes you made that turned the dish from good to great, unless you document it."
More: How to make your own red wine vinegar.
7. Invest in your knife skills, suggests drbabs. Learn how to use one properly, take care of it, and keep it sharp.
8. "Be curious about why recipes want you to do things in a particular way or order," says FoodIsLove. This is how you learn.
9. Daniel recommends putting a wet paper towel underneath your cutting board to keep it from moving around.
10. Commit a few basic recipes to memory. Nancy suggests things like beef stew, biscuits, vinaigrette, and chocolate cake.
11. Master basic soups, says csheago, and add a capful of apple cider vinegar if you ever feel the flavor's lacking.
12. Bevi says to find ways to repurpose leftovers, like using corn on the cob to make corn salad.
13. "Cook scrambled eggs really really slowly over very low heat while stirring constantly, and people will think you are a genius cook," lloreen says.
14. TheFritschKitchen follows Julia Child's advice to "ALWAYS start out with a bigger pot than you think you need."
15. Susan W says, above all, "Be patient with yourself."
Photos by James Ransom, Alpha Smoot, and Mark Weinberg.