9 Books About Small Town Life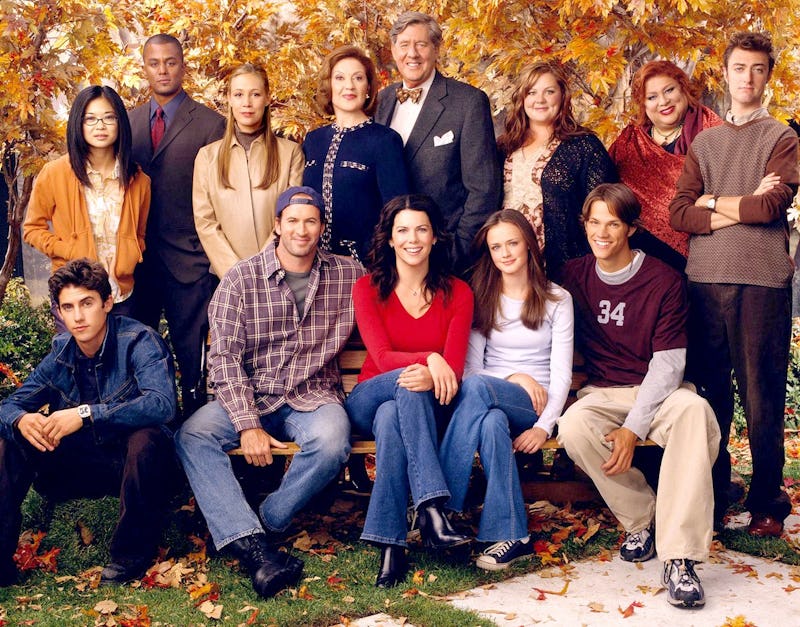 There are two kinds of people that come from small towns: those who can't wait to settle down where they grew up, and those who can't wait to get as far away as possible. Coming from a tiny Massachusetts town myself, I fell in the latter group, had been counting down the moments until my escape since day one of high school. I couldn't wait to get out of the place where both my parents were raised — somewhere where everyone knew your name, and no one knew how to stay out of your business. My favorite cure for when I was itching to get out? Well, books that transported me somewhere else, of course.
When I felt trapped within the confines of my own town, I'd crack open a book and escape to another. Sure, I loved to read of far away adventures, bright lights and big cities, but sometimes, just walking the streets of someone else's quaint village was all I needed. Plus, not everything about small-town life was bad, so the details made for fun stories: neighbors hollering over white picket fences to one another, children riding their bikes along Main Street, coffee shops and sandwich counters that have your "usual" memorized — what more could you ask for in a place to call home?
If you love small-town living, but you need a break out of your own, here 9 books to help you escape to another place:
There's as much heartache as there is happiness in the small town of Crosby, Maine, home to Olive Kitteridge and the other charming, genuine townspeople in Elizabeth Strout's Pulitzer Prize-winning novel told in stories. The interwoven lives of Olive and her neighbors brilliantly illustrates, in spare, moving prose, the desires, disappointments, and, ultimately, the beauty in day-to-day life in America's simplest settings.
Nothing seems quite right for the residents of the small English town of Pagford after the death of one of its residents, Barry Fairbrother. A town that on the surface seems idyllic is actually on the verge of boiling over thanks to the deep divide between the wealthy residents and the poor, and the election for Fairbrother's newly vacated seat on the parish council might just send it over the edge. Though not full of magic and butterbeer like, say, Hogsmead, Pagford exposes the truth of small politics and the ongoing battle between good and evil, right and wrong.
Avonlea may be old-fashioned, but what small town isn't? Even though Anne was sent there by mistake, it becomes clear that she and the small Canadian farming village were meant to be. Beautiful and serene, Avonlea and it's loving, quaint community exists in a state of nostalgia that you wish you could call your own.
Spanning several decades, this feel-good novel is as much about the Smith family as it is about the town they live in. Elmwood Springs, Missouri, is the kind of place where families love each other, neighbors stick together, and everyone gets a happy ending. A truly feel-good novel, Standing in the Rainbow might have you reconsidering a small-town life.
Another novel told through interconnected stories, Winesburg, Ohio exposes the the shortcomings of small town living. The lives of Winesburg's townpeople are told though the eyes of a young aspiring newspaper reporter, George Willard, who grew up in Winesburg, but ultimately abandons his home town for something bigger. Because in a place like Winesburg, not even the town doctor is satisfied.
Small towns get a bad rap for rejecting outsiders, but Sequoyah, Oklahoma, proves that wrong. When 17-year-old Novalee finds herself pregnant, alone, broke, and stranded in the town's Wal-Mart parking lot, she thinks her life is over. Instead, though, Novalee is surprised to discover love, support, and a chance at a new beginning among the Southwestern town's eccentric but genuine community members, all of whom, obviously, love Wal-Mart.
Gilead by Marilynne Robinson
No one captures the haunted nature of small towns can be quite like Marilynne Robinson. A novel written in the form letter from an ill father to his young son, Gilead is not only an account of Reverend John Ames's 77 years on Earth, most of them spent in the small Iowa town, but it's a collection of stories that illuminate the entire history of the Midwestern town and the lives it shaped. Spiritual and moving, Gilead is a window into the wonder and tragedy of small town American life.
Despite its peaceful appearance, Chester Mill had a laundry list of trouble long before the mysterious invisible force field separated the small Maine town from the rest of the world. An unlikely band of misfit citizens — a war veteran, a newspaper reporter, a hospital employee, a select-woman, and, of course, some teenagers — unite to save the isolated town from the dark forces that have always had a grip over the town. A thrilling battle of good versus evil, Under the Dome will bring back all those long-forgotten feelings of hometown pride, and maybe a touch of small town paranoia, too.
Grover's Corners, New Hampshire, is a quiet, simple town, the kind of place where you end up marrying your childhood sweetheart and raising your own children down the street from where you both grew up. A play within a play, Thornton Wilder's Our Town in an authentic portrait of daily life, from cradle to grave, in America's small towns at the turn of the 20th century.
Images: Warner Bros. Television