'Catfish' Connects 2 Locals Who Have Never Met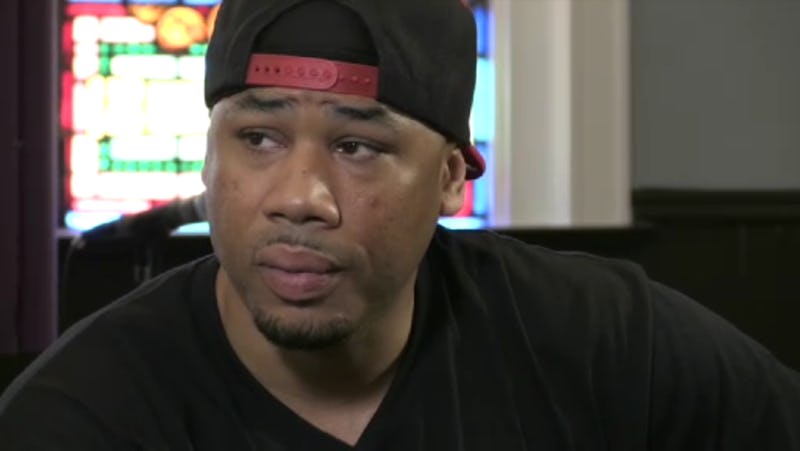 This week, Max and Nev are getting the Catfish equivalent of a unicorn: An actual famous rapper. No, Drake is not going on the show to ease his romantic woes, but Kenneth Ryan Anthony, aka R. Prophet of rap group Nappy Roots, has found himself in an online relationship and he's seeking out the help of the world's most famous catfish-busting duo. Nappy Roots may not be a household name these days, but in 2002, they were the best selling hip hop group of the year. When this online dater says he is a multi-platinum, Grammy-nominated rap artist, he's actually telling the truth, and he's got the pictures that link back to his face that link back to his real life persona (that link back to his platinum records) to prove it. However the person joining R. Prophet on Catfish, Trinity, may not have the same authenticity.
R. Prophet knows he's not a Catfish, but he has built a relationship online with a woman he has never met in real life. What makes this suspicious is that they both live in Louisville, Kentucky. R. Prophet's family is telling him that there's no way this girl on the internet can be real, and having seen plenty of Catfish myself, it's hard not to side with the protective family. Here's what we know about R. Prophet and Trinity's relationship as we head into what's sure to be a high stakes episode of Catfish.
R. Prophet Is New To Social Media...
And no one is more shocked than Max! He can barely wrap his head around the fact that R. Prophet says he's just "started getting into" social media, and he definitely can't handle that Prophet passed along a regular ol' phone number instead of a Skype name. But that's how R. Prophet found himself talking to a woman online instead of the many women who would be open to dating him in real life. He says that as a rapper of notoriety, even after performing for 50,000 people, he can still feel alone; it can still be easier to talk to a stranger than someone who has preconceived notions of him. Then he found what we've all found three hours into an Instagram black hole: "You find yourself roaming." And in roaming, he found...
Trinity Is A Mystery
R. Prophet somehow found one of Trinity's social media profiles, got in touch, and she chatted back — and the rest, as they say, is internet-documented history. He says she's a genuine person who he can really have good conversations with, but that's pretty much all we know about Trinity. She has beautiful photos, R. Prophet has never met her even though they live extremely close to each other, and she's helped him through some particularly tough times. That doesn't give Nev and Max too much to work with.
They've Been Through Tough Times
Even though that phrase gets thrown around a lot on Catfish (and to be fair, is usually not an overstatement), R. Prophet really means it when he says his relationship with Trinity came during a difficult period. He filed a lawsuit against the Kentucky State Police for alleged police brutality, citing charges like illegal search and seizure, assault and battery, and more, though The News-Enterprise reports that the KSP denies any wrongdoing. R.Prophet says that at the time of his arrest, he had two record deals going, but "everyone stopped messing with [him]." Trinity not only helped him through this, but supported him in his mission to end police brutality by starting a GoFundMe page to help people in such situations.
This is one episode of Catfish that really has me hoping things are just good enough to be true.
Images: MTV (3)