Is Caitlyn Jenner Dating Candis Cayne?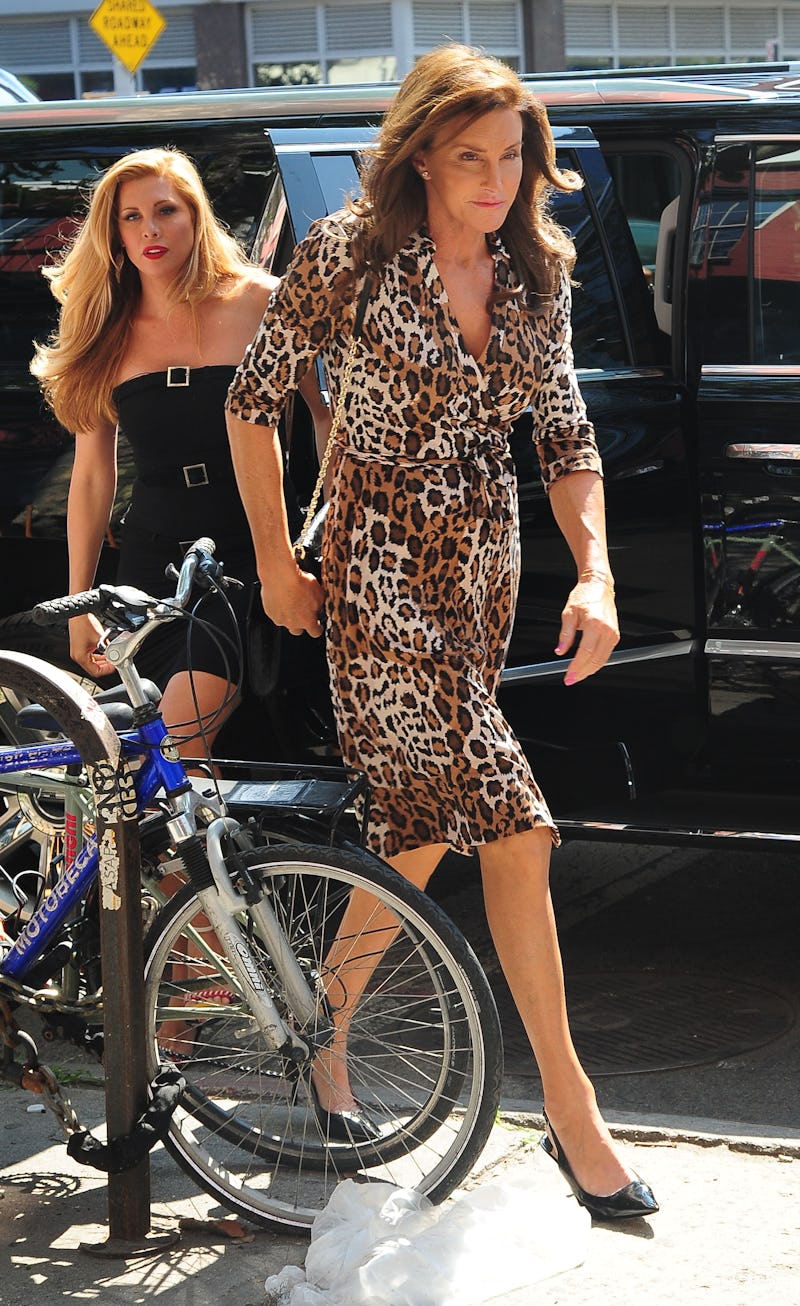 There are so, so many reasons to look forward to I Am Cait, I've lost count. The E! series is set to chronicle Caitlyn Jenner's life living openly as a transgender woman, and reality TV is definitely at its best when it is focusing on inspiring people like Jenner. I can't wait to see her story, especially as it promises to be told entirely from her perspective. It will be an amazing journey, but the question on a lot of people's minds is whether one Candis Cayne will go on that journey with Jenner. The ladies have been spotted together a lot recently, and Cayne even accompanied Jenner to the ESPYs. So, are Candis Cayne and Caitlyn Jenner dating?
The answer is complicated at the moment — apparently, the groundbreaking actress is first and foremost Jenner's friend and mentor, as US Weekly reported. Complicated answers aside, though, expect to see lots more of these friends together, since Cayne is set to be a regular part of I Am Cait . Cayne has been a trans activist since the '90s, and she made history when she became the first transgender person to appear in a recurring role on prime-time television in ABC's 2007 series Dirty Sexy Money. Her role earned Cayne acclaim, and she has appeared in television series like Elementary, Necessary Roughness, and Drop Dead Diva ever since.
Cayne's off-screen life has been just as trailblazing as her on-screen one. As an activist in the trans community, Cayne offers support and advocacy to the LGBTQ community as a champion for LGBTQ rights. In an Access Hollywood video interview, she described herself as a mentor within the community. She is a champion for Jenner as well, and a close friend whom Jenner can lean on as she goes through this exciting time in her life.
While the ladies are undeniably gorgeous together, rumors of a romantic relationship seem to be just rumors — for now — since nothing is confirmed. Hollywood Life reports there is a scene in the premiere of I Am Cait in which Cayne asks Jenner out on a date. But, is it a friend date or a romantic one? You'll have to tune in and follow Jenner's journey to find out — and luckily, it seems that I Am Cait will not only follow Jenner as she lives as her true self openly and honestly, but that it will also be full of awesome moments between Cayne and Jenner (whether they're besties or more than that).
After all: Even if Cayne and Jenner don't end up giving you #relationshipgoals that doesn't mean they won't be giving you serious #squadgoal envy!. Either way, Cayne and Jenner are totally a power couple. Long may their Hollywood reign last!
I Am Cait premieres Sunday, July 26 at 8/7c on E!.
Image: Raymond Hall/GC Images/Getty Images