Converse Releases New Chucks, 98 Years Later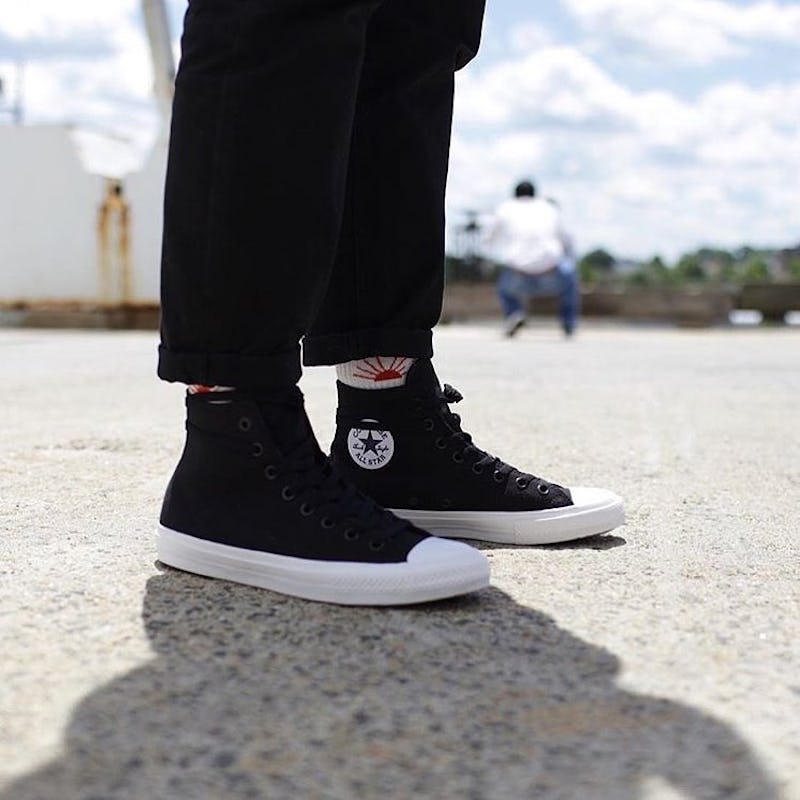 Chucks have been a pretty universal crowd favorite shoe ever since the 1920s, when they were first created as basketball shoes. Now Converse is releasing The Converse Chuck II, an improved version of the iconic original Chucks, and the first redesign of the sneaker in 98 years. In the early 2000s, Converse went through a tough time of bankruptcy and it wasn't until 2003 when Nike bought the brand and increased sales by 20 percent in 2014 alone. For more than two years, Converse has actively been trying to remake the Chuck Taylor into a shoe that is made for activity and they finally did it with the Chuck II.
The Chuck II uses Nike Lunarlon technology to offer great support and comfort so that you won't experience those aches in the arches of your feet after a long day. But that isn't the only upgrade — the tongue will be padded and nonslip, the outer canvas will have more durability, and the perforated lining has upgraded to micro-suede fabric. FANCY.
Even with all these awesome upgrades, the shoes will still have the same timeless silhouette of the original Chuck Taylor. The brand has been utilizing its consumers' feedback via Twitter and Instagram in order to create the improvements they've implemented for the Chuck II.
The advertisement definitely has Nike's marketing style all over it. And even though I feel like the intensity of Nike's ads don't entirely match with the whole laid-back everyday vibes of Chucks, I'll admit it's still pretty cool.
The Chuck II will be available next Tuesday, July 28, at Converse retail stores, select retailers, and online on converse.com. Low-tops will cost $70 and high-tops will be $75 as suggested retail price, and you can pick from four colors: black, white, red, and blue.
Comfort plus the timeless look? Count me in.
Watch our best Beauty DIYs right here for even more style tips (and subscribe to Bustle's YouTube for more life hacks!):
Images: megandunkno, converse, solecollector, freshnessmag/Instagram