Brian Encinia Hasn't Been A Cop For Very Long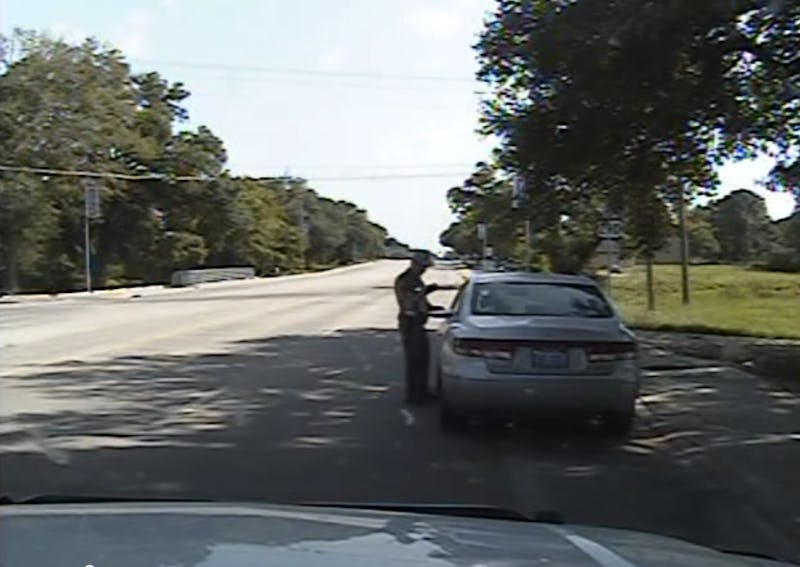 Brian Encinia's LinkedIn profile doesn't exist anymore. But it was in the Internet sphere long enough for several sources to pick up that the state trooper hadn't been decorating his résumé for long. So, how long has Brian Encinia been a cop?
Here is the low-down. According to Heavy.com, Encinia, 30, graduated from Texas A&M University in 2008, which, according to Heavy.com, is the same year Bland graduated from Prairie View A&M From 2008 to 2014, he worked at Bluebell Creameries, where unless you're reading Miranda Rights to cheese curds, there isn't a whole lot of civil service going on. Kiss Detroit FM reported that Encinia worked as a chief in the Brenham Fire Department from 2009 to 2013, and then began a job at the Department of Public Safety in Waller County. This means that Encinia only worked as a police officer for a little over a year.
Just two years older than Bland, Encinia arrested and booked the Naperville, Illinois, native on charges of assaulting an officer after she failed to use her turn signal while driving in Waller County, Texas. She allegedly hanged herself with a trash bag in her jail cell two days later, officials claim. Bland's family does not believe that Bland could have committed suicide, though an autopsy revealed no evidence of homicide, according to NPR.
But the evidence leading up Bland's initial arrest is jarring enough. The now-viral video on YouTube of Encinia arresting Bland is accompanied by a transcript, The Huffington Post reported. According to the transcript, after arresting Bland, Encinia asked Bland to step out of her car, and when she refused, he said, "I am going to yank you out of here."
When Bland asked Encinia why she is being apprehended, he doesn't answer, instead telling her that he is going to "light [her] up" while threatening her with a stun gun. Without providing answers, Encinia continued to force Bland to comply with his arrest.
The video doesn't seem to provide many answers, either, as to why this young woman from Illinois would end up dead in a jail cell days later. But Encinia's lack of tact as a police officer makes it all too obvious that his time as a police officer was still fairly immature.
Image: Texas Department of Public Safety/YouTube