What We Know About The Louisiana Gunman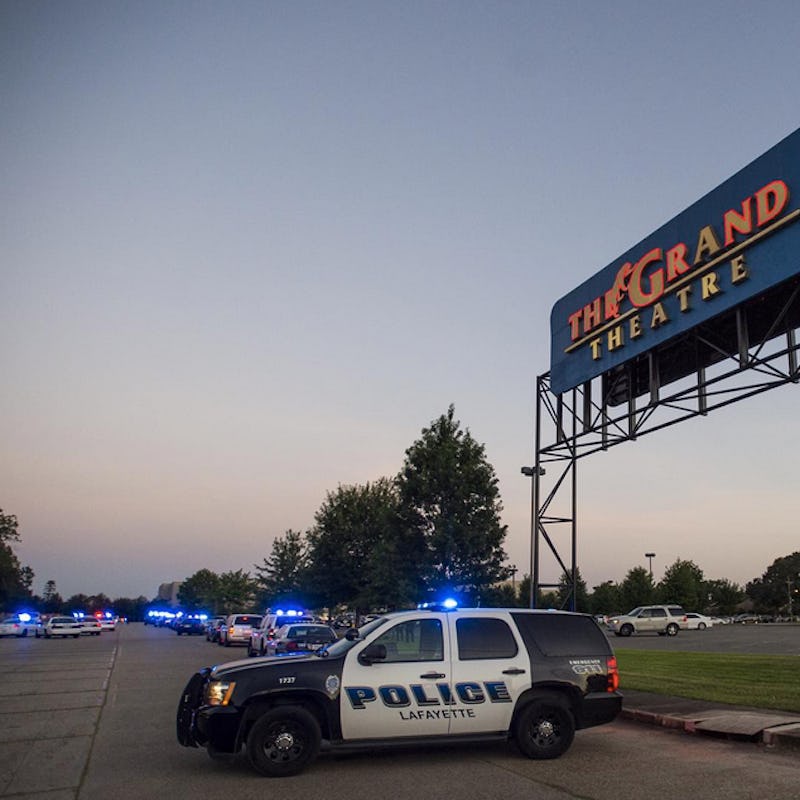 Officials on Thursday confirmed a shooting occurred at a Grand 16 Theatre in Lafayette, Louisiana, that left at least three people dead, including the gunman who took his own life, authorities said. Police Chief Jim Craft told reporters there were nine others injured, whose conditions ranged from critical to non-life threatening. Craft also confirmed the shooting, which took place at about 7:30 p.m. local time during a screening of Trainwreck, had been limited to one room of the theater. Authorities have declined to say who was the Louisiana shooter, but revealed certain details about the suspected gunman. Update: Investigators identified the shooter as John Russel Houser.
According to Craft, the gunman was white, male, 58 years old, and a theater patron. Authorities confirmed there was only one shooter, and that he proceeded to commit suicide. Officials revealed the shooter had used a handgun, but did not reveal specific information about the gun. Craft also told reporters the suspect had a criminal history, though it was largely outdated. Investigators are currently looking into details about the gunman's life, including his relationships, where he lived, and websites he used. The gunman's motive is still unclear.
Craft stated in a Thursday evening press conference:
We don't know if this was just a random act or whether it was a domestic situation. We really don't have that information and are not far enough along to be able to determine that.
Witness Katie Domingue, who had been in the room with the shooter, described him to the Daily Advertiser as "an older white man." Domingue claimed she heard about six gunshots, but did not hear the shooter say anything, and did not hear "anybody screaming."
The Advertiser reported that some victims were taken to Lafayette General, which will release no details about victims' conditions until Friday morning. Victims will also not be identified until Friday morning. About 100 people were in the theater when the gunman began shooting, and witnesses are currently being questioned.
Louisiana Gov. Bobby Jindal arrived in Lafayette to speak with the state police colonel. He told reporters:
As governor, as a father and as a husband, whenever we hear about these senseless acts of violence, it makes us both furious and sad at the same time. … This is an awful night for Lafayette. This is an awful night for Louisiana. This is an awful night for America.
Image: thedailyadvertiser/Instagram