Watch Jackie From 'BB17' Dance In Real Life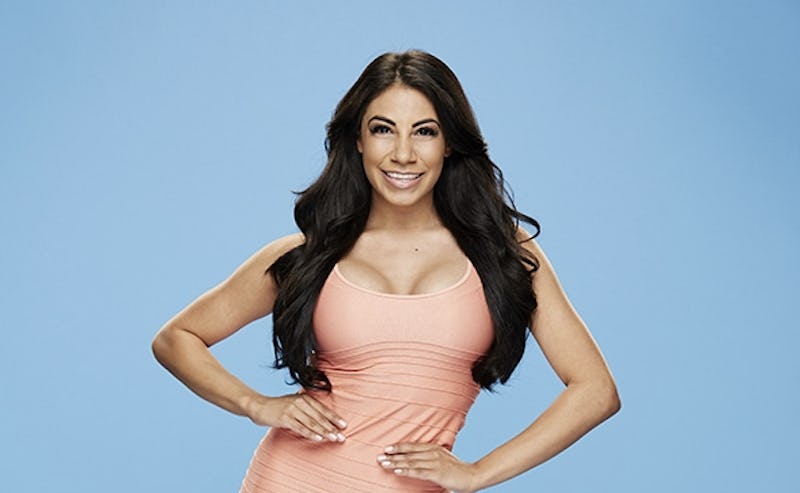 Big Brother's Jackie Ibarra has made it no secret that she loves to dance. She revealed from the get-go that dancing is one of her favorite things to do, and it's not a big surprise considering she's a profession dancer. While she has danced a bit in the house — who could resist the Wackstreet Boys? — fans may want to see Big Brother 17's Jackie dance in real life. Well, I'm here to help.
If you're wondering if there are photos or videos of Jackie dancing before the show even started, lo and behold, there are many, and they can be found right on Jackie's personal Instagram page. Of course, because she has been on Big Brother, the page has not been updated in six weeks, but there is no harm in looking back at some of her favorite dance pictures and videos she has shared with her 12,500 followers.
If you're into dance fashion, dance inspiration, or slow-mo dance videos, it's all right there for you. And you can learn quite a bit about her dance career just by taking a quick glance through her posts. Here is a round up of some of the highlights from her account.
1. She Danced For Pitbull
Yep, she joined Mr. Worldwide onstage for a performance. And at the Latin Grammys, no less.
2. She Was A Miami Heat Dancer
She earned her stripes as a dancer with the Miami Heat to get ahead before moving on to Las Vegas shows.
3. She's Rocked Themed Outfits While Dancing
Check out the speakeasy-themed outfit, which naturally has accessories to match.
4. She's Really Into Costuming
Props to her for dancing while dressed like candy! That could not have been easy.
5. She's Danced In Music Videos
And she has the proof of the hard work leading up to this.
6. Her Hair-Flip Game Is On Point
Just icing on the cake!
Image: CBS