Celebrities Are Loving These Lace-Up Bodysuits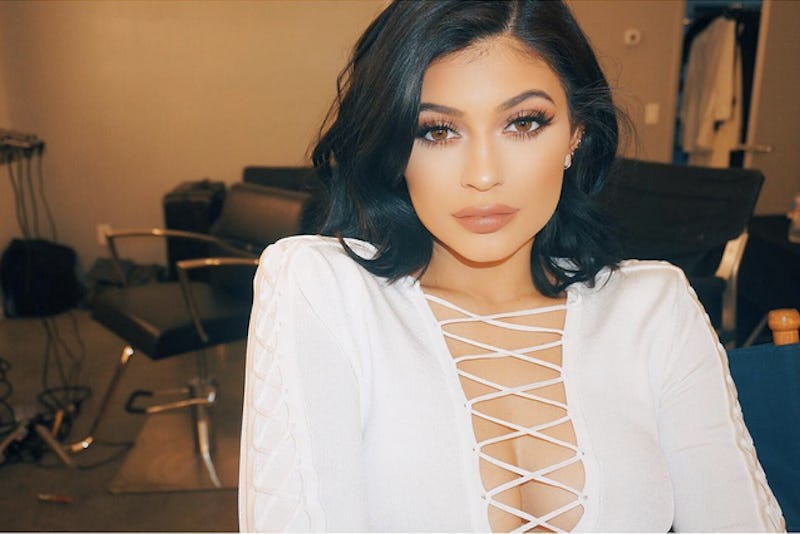 Why are celebrities are going crazy over these lace up bodysuits this summer? From Kylie Jenner to Candice Swanepoel, everyone is getting in on this craze, regardless of body type, and they're actually more wearable than you might think. And I have to admit that I'm kind of jealous that I can't wear these everywhere I go like they do.
First of all, what is it like getting to wear whatever you want every. single. day without worrying about looking professional? It must be nice to be able to wear a jumpsuit with a deep v down to your belly button without having all of your co-workers judge you. But, on to the important point — how cute are these jumpsuits? Everyone, and I mean everyone, in Hollywood has been wearing one of these. Vanessa Hudgens wore one to Comic Con. Kylie Jenner wore a Balmain one because she's Kylie Jenner. Candice Swanepoel wore one with a pair of jeans and looked absolutely flawless. It's a club of super cool, super stylish women and I want to be a part of it.
It turns out that (with the exception of Kylie Jenner) everyone is wearing the same Reformation bodysuit, which you can totally buy if you have $78 and patience. I'm not really sure where you can wear it, but with the right amount of dedication, you can definitely pull it off. Need more inspiration? Just check out these super stylish celebs rocking these cool-girl bodysuits and you'll be convinced.
Swanepoel pairs her Reformation bodysuit with a pair of high-waisted jeans and a selection of layered necklaces, and kills it.
Popular blogger Chiara Ferragni slays in the same black Reformation bodysuit, keeping it simple with a chic pair of sunglasses.
Okay, so technically Jenner isn't wearing the same Reformation bodysuit as everyone else, but she is wearing a similar white Balmain version and looks like a goddess.
Hudgens wore a black bodysuit with a leather jacket to Comic Con like a boss #goals.
Image: Kylie Jenner/Instagram