François Nars On The '90s Supermodel Era, His New Documentary, & More
Unknown Beauty comes as Nars' eponymous brand prepares to celebrate 30 years.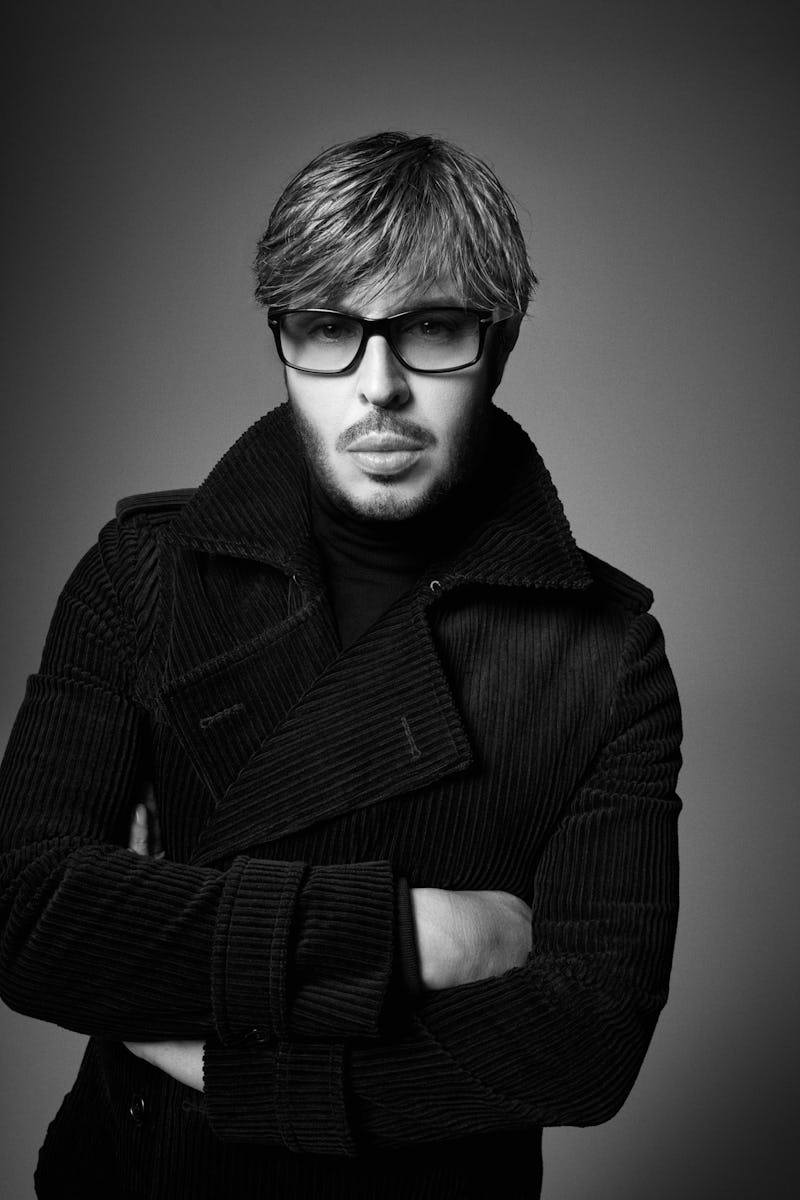 Many people have heard of Nars Cosmetics' iconic products (its Orgasm Blush, Laguna Bronzer, and other cult-classics are the stuff of beauty legends), but few have had the opportunity to meet the man behind the brand.
Unknown Beauty: François Nars, a new film by Lisa Immordino Vreeland that premiered on Sept. 12, gives viewers an exclusive glimpse into the makeup artist's life and creative mind. Featuring footage from Nars' childhood, commentary from longtime collaborators like Marc Jacobs and Lauren Hutton, and scenes from his early years in the industry, the documentary is, in part, a time capsule that pays homage to the figures in arts, culture, fashion, and photography that influenced and inspired him.
On a hot June afternoon at NYC's glitzy Baccarat Hotel, Nars and Vreeland shared more about the making of the movie, as well as duo's aspirations for the film. "We see it almost as a tool for the younger generation to become aware of a different world," Vreeland says. "It's meant to entertain you but it's also meant to be something educational at the same time."
Below, the legendary makeup artist, 64, tells Bustle more about Unknown Beauty: François Nars (which is available on Apple TV, Amazon, YouTube Movies, and more streaming platforms), life in New York City during the '90s, and more.
Let's go back to the very beginning. When you founded Nars Cosmetics in 1994, did you ever imagine that it would become the globally recognized brand that it is today?
You cannot plan on something like that — it's impossible. You wish it will work and become something, but I had no clue it would become what it is today. To be honest, it was only a wish.
It's going to be 30 years next year. It's very old and it's very new, when you think about it. It's not an old brand and it's not a new brand, but 30 years and counting...we established ourselves, at least.
What inspired you in the 1990s versus what inspires you today?
Everything inspired me in the 1990s. I moved from Paris in '84 to New York. The 1990s were extremely exciting for me, especially living in New York City. I was able to work with the greatest photographers in the world. I did a book in the late '90s called X-Ray. My life was extremely full with so many projects and creating Nars in '94. Fashion was completely alive. Fashion was fun, magazines were fun, so doing my work was also a lot more exciting.
You had all the great photographers that I was obsessed with, like Dick Avedon, who were still alive. I was able to work with him, Irving Penn, and Bill King. They were great, great talents, and I was lucky that I was working with the best. It was a dream time — it was like paradise. The nightlife was very exciting, and there were so many fabulous nightclubs. The models and everybody would go out at night. It was just a very unforgettable time.
What is it that draws you to a collaborator?
Excellence. I like talented people. I like strong people who have a point of view and a certain genius. We have the same vision of what beauty should be. That's usually what helped me choose people that I work with, designers, or whoever works with me over the years. We have to have the same vision. Otherwise, I cannot work. That's why there are many designers I would not even think about working with. I really need to love their aesthetic, and our aesthetics need to meet. Otherwise, I wouldn't be able to do a good job.
Beauty and fashion trends come and go, but certain trends stand the test of time. In your view, what makes a look timeless?
I love timeless things — things that you work on and you've perfected. I'm not too interested in the things that just last for a second, but that's part of the fashion world, too. People [like trends] of the moment, and I understand that. But for me, I've seen a lot of fashion throughout the years. Now I can usually tell people who have talent and the ones that don't have any talent. There are very talented people...and then some who should really do another job.
It's important that you have a strong vision about what you do, especially in the fashion world. And also a strong background. You have to look back before you can create, you have to know what's behind you, and then you can start something new and fresh.
This interview has been edited and condensed for clarity.