11 Books About Immigrants That Trump Needs To Read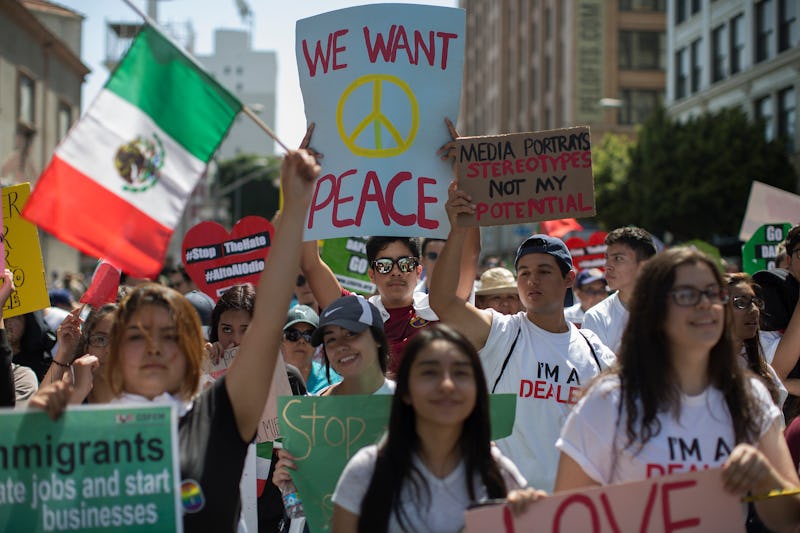 David McNew/Getty Images News/Getty Images
It's just the beginning of the Trump Presidency, and it's now a more a crucial time than ever to turn to books about the immigrant experience. On Wednesday, Trump is expected to sign Executive Orders that will limit immigrants from seven Muslim nations, slash the number of refugees who can find solace here, and direct federal resources toward building the much-talked-about Mexico border wall.
Whatever your politics, immigration has long been a hot button issue, brought to the forefront again thanks to the 2016 Presidential Election. The conversations surrounding immigration have been at once important, impassioned, and many times, downright insane. What many people seem to forget at the end of a long day fighting for or against continuing to build the melting pot that America has come to be celebrated for, is that immigrants are people, with their own fears, joys, and crucial stories to tell.
There are countless texts, both fiction and non-fiction, that detail the immigrant experience. While some are joyous and some are heartbreaking, most are crucially informative in a time where fake news has become a main source of misinformation. Below are 11 books that prove what many of us know to be true: Immigrants get the job done.