13 Things We Learned About Meghan Markle From Her New Biography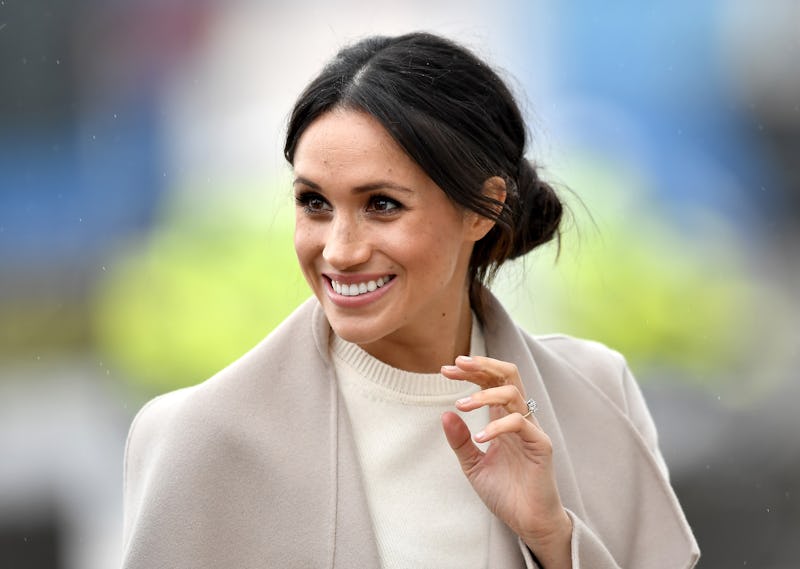 Charles McQuillan/Getty Images Entertainment/Getty Images
If you are Royally Fascinated with the upcoming wedding of Prince Harry and Meghan Markle, you just might want to pick up the newest book from Andrew Morton: Meghan: A Hollywood Princess, a biography of the actress-turned-future-princess written by the author of the Princess Diana biography Diana: Her True Story.
The book begins with a history of Meghan Markle's family — both the family of her Black mother, Doria Radlan, and white father, Thomas Markle — before delving into the story of Markle's Los Angeles-upbringing, Northwestern University college years, and the move back to L.A., where she spent nearly eight years attempting to make it in Hollywood. She eventually did find her footing — as an activist, an entrepreneur and actress — and she gave it all up to marry Prince Harry and start a new chapter of her life as a member of the royal Family. Morton's biography contains few details that haven't already been revealed in the press, but it does present a portrait of a compassionate, generous, and intelligent woman who seems determined to use her new position of prominence to continue the missions that defined her life prior to meeting Prince Harry.
"The word vulnerable does not immediately spring to mind when assessing Meghan's many splendid qualities," Morton writes near the end of the book. "Empathetic, certainly but also self-possessed, sophisticated, and poised, equally at home on a podium making a speech or on a photo shoot. She is a flag bearer for a new generation of confident, assertive women, determined to kick through the glass ceiling."
Meghan: A Hollywood Princess by Andrew Morton, $19.32, Amazon
Here are 13 of the most interesting revelations from the book: