The 35 Most Unforgettable 'ER' Moments Ever, From Helicopter Tragedies To Exploding Ambulances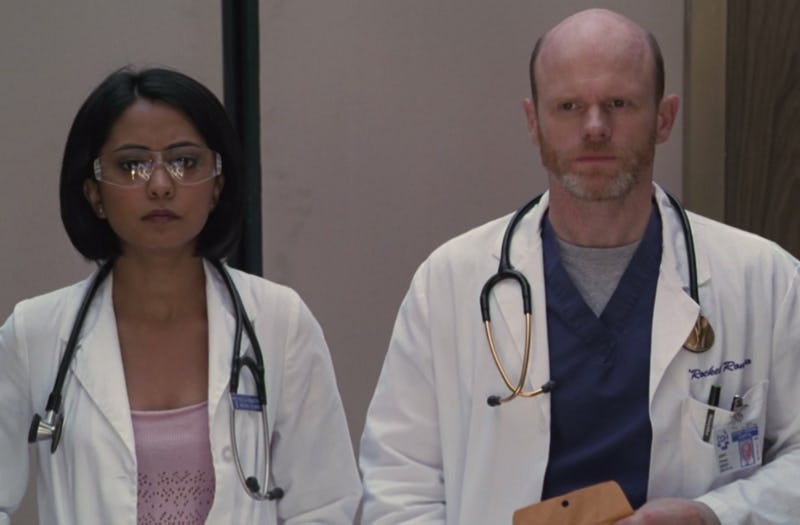 Screenshot via Hulu
Before Grey's Anatomy, Scrubs, or House, there was ER, the original powerhouse medical drama. The show premiered on September 19, 1994 on NBC and ran for 15 seasons — some of which were great, and some of which were less than stellar. This April marks 10 years since the ER series finale, but while the wildest things that happened on ER may seen vanilla by today's standards, there's no question that there were some seriously chaotic goings on at Chicago's own County General.
Over its 15-year run, the series included numerous memorable storylines, featuring actors ranging from George Clooney to Linda Cardellini to Shane West. And after ER was added to Hulu in January 2018, many people either rediscovered its bonkers storylines or watched, enraptured, for the first time as a fresh-faced John Carter (Noah Wyle) bumbled his way around the hospital, Dr. Ross (Clooney) flirted with every woman in sight, and Dr. Greene (Anthony Edwards) set the tone for the rest of the staff.
But even on a series as compelling as ER, there were some lackluster seasons (the last few were particularly rough), questionable character development, and unexplained plot points. Here are 35 of the wildest yet also most endearing moments that ER provided over the years.