5 Times Mindy Kaling Was All Moms In Her Honest And Hilarious New Essay Collection
Nothing Like I Imagined is Mindy Kaling's third funny, insightful collection of essays, and it's coming from Amazon Original Stories.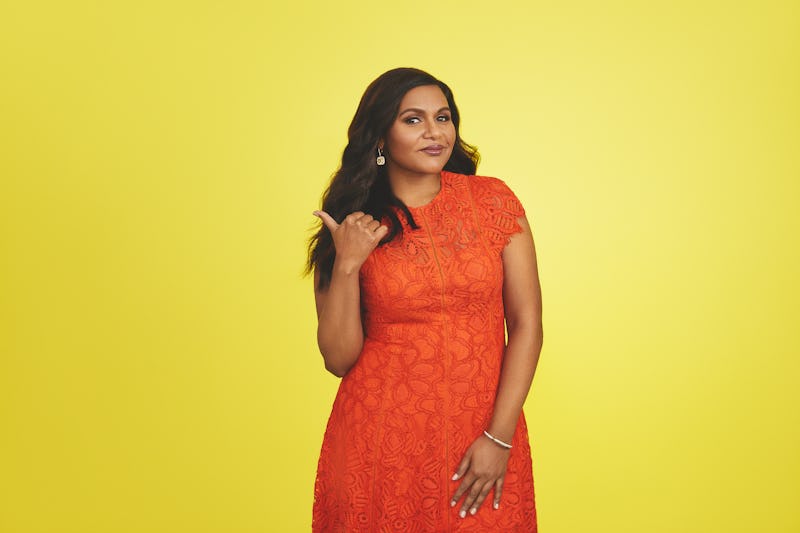 Mindy Kaling is a rare type of media powerhouse. She's written for, created, and played some of the most iconic characters in TV and film — we'd like to have just one of those skills, please. Somehow, she manages to stay completely relatable to the general public, making us feel like she's the BFF we just haven't met yet. Anyone who's read her two hilarious, bestselling memoirs knows this to be true, and now, she's finally releasing a third.
Nothing Like I Imagined, out Oct. 6, is a publication from Amazon Original Stories, and will be available for free for Prime members as a Kindle eBook or Audiobook, narrated by Kaling herself. And thank goodness for that, because we need her self-deprecating wit more than ever these days. The six bite-sized essays, set over the past several years, follow Kaling through all the major and minor changes in her life.
The biggest of these changes? Parenthood! This is Kaling's first collection since she had her daughter, so fans (and new devotees) can expect plenty of frank, funny, and refreshing takes on her experience raising her mini-me solo. And, knowing her, we're likely in for some unexpected, unconventional child-rearing tips, too.
Whether you're partnered up or parenting as one, you're going to find something to relate to in Kaling's experience. She may be glamorous, famous, and one of the sharpest comedic minds of a generation, but in these essays, she's all moms.