Feminist-Friendly Shows You Can Watch On Netflix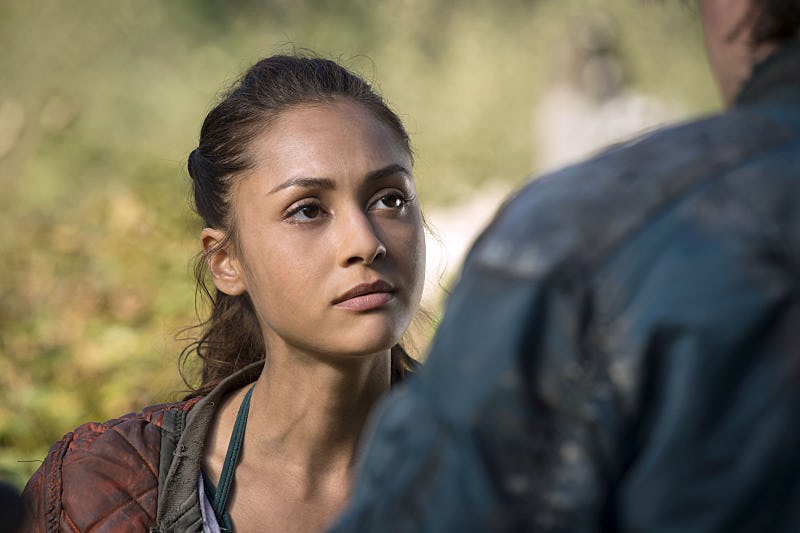 Today's a good day to be self-identifying, feminism-inclined, TV-loving lady. Orange Is The New Black seems to have helped create space for more female-centric, feminist-leaning stories, contributed heavily to a new culture of TV fandom, and maybe finally shown producers in suits and network execs that people like watching complex, multi-dimensional characters who are also women are on TV. However, it's far from the only feminist TV series on Netflix that is available to stream online right now. Though there appears to have been a resurgence of cultural awareness surrounding the need for more female characters and queer-inclusive storylines on television, most of the series currently on offer show that TV is far from having "arrived" in terms of queer, POC, and feminist representation.
Just because Orange Is The New Black exists doesn't mean visibility in television for the LGBT community, women, POC, and the intersectional identities in between has "made it," and everyone can relax. There's always room for better TV. That being said, there's a whole world of feminist-friendly TV out there beyond Orange Is The New Black that every TV lover should know about. If you haven't found a replacement for the void left in your heart when you finally finished watching Season 3 of Orange, here are the best, most marathon watchable, feminist friendly shows on Netflix right now.
Grace And Frankie
This series is a hilarious ode to the magic of lady friendships, starring two stunning and generally fabulous ladies.
Portlandia
Co-star Carrie Brownstein is not only an actual rockstar and member of the band Sleater-Kinney, she also happens to be a bisexual-identifying woman who occasionally plays bisexual characters on the show. Portlandia gets major points for promoting bisexual visibility, and also being one of the funniest and smartest shows out there.
Garfunkel & Oates
After taking their talents to IFC, hilarious comedy duo Kate Micucci and Riki Lindhome are now on Netflix, and they brought some new original songs and awkward romantic entanglements.
The 100
This post-Apocalyptic series is a haven of well-written, smart, funny, flawed female characters who take the spotlight way more often than their male counterpoints. Need a pure-hearted leader slowly descending into ruthlessness? See Clarke. Need a whip-smart mechanic with a broken heart? See Raven. Need a naive party girl with a dark past who rises to become one of the most vicious fighters in the series? See Octavia. And they're just the tip of the iceberg.
Parks and Recreation
Leslie Knope is a national treasure, feminist icon, and humble hero to all. Do I even need to explain this one?
The Fall
The Fall stars The X Files' Gillian Anderson, and has been called "The Most Feminist Show On Television" — that is, if you can just try to get past the piles of bodies (it's a crime drama) for the sake of Anderson's glorious return to television. Somehow, I don't think most will find that a problem.
Images: Warner Bros. Television Distribution