The Latest Updates In RHOA Star Kenya Moore's Divorce Battle
She filed for divorce from Marc Daly after three years of marriage in May.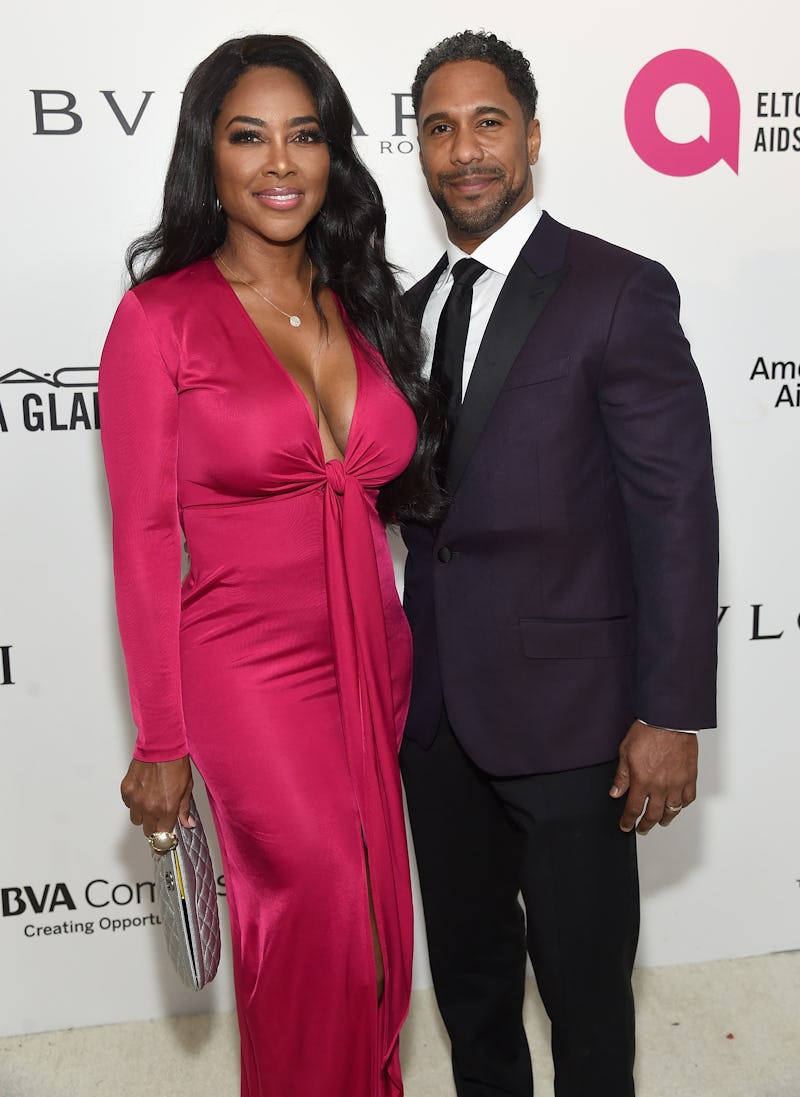 Jamie McCarthy/Getty Images Entertainment/Getty Images
When The Real Housewives of Atlanta Season 13 premiered, Kenya Moore was agonizing over the future of her marriage to Marc Daly. Though she'd been separated from her husband of three years since September 2019, she couldn't make any definitive decisions about their relationship after visiting a divorce attorney. It turns out she didn't have to: Daly beat her to it and filed for divorce himself.
Afterward, the two continued to try to work things out. "We've kind of gotten past that … he wants to go to counseling," Moore said during a December 2020 appearance on Watch What Happens Live. "He's asking to publicly apologize to me and a lot of things that I never thought I'd see the day."
Ultimately, though, they couldn't find a way to repair their relationship. In May, Moore officially filed for divorce in Fulton County, Georgia, noting that their marriage is "irretrievably broken" without hope for resolution. According to court documents obtained by Radar Online, Moore requested that she and Daly's joint personal property and marital debt be equitably divided, and asked for sole legal and physical custody of their 3-year-old daughter Brooklyn. Daly filed a response in June, agreeing that Moore could have primary physical custody but requesting joint legal custody. He also asked that the court award him "separate real and personal property" and requested that Moore pay his legal fees.
Moore previously spoke about her custody battle with Daly during the RHOA reunion in April 2021. "He's fighting for all the wrong things," she told host Andy Cohen, who asked what those things were. "For Brooklyn not to be on this show," she said. "It's not about custody, it's not about time being spent, [and] not about child support."
Cohen then questioned Daly's intentions, asking Moore if she believes he's "trying to protect" their daughter. "No, not at all. Because it has everything to do with his ego, and all of the things that happened with us that trigger him are ego-driven. And that is what turns me off," she said. "It's not about the family, and it's not about what works for us, it's not about compromise — it's about [him]. It's about what happens with [him]."
Moore said at the time that she still considers herself a married woman, hence her decision to continue wearing her wedding ring, but will take it off when she and Daly's divorce is finalized. In September, Moore reportedly petitioned the court to seal the records for their case. She's also spoken about wanting to date again, explaining to Page Six that she's looking for "someone who's really kind and funny and makes me laugh," but noting that for now she just wants "to have a good time" with. "I want to date," said. "I want to put my toe in the water and see what's out there, see who might like a little chocolate, you know?"
As of November 2021, Moore and Daly's divorce battle is still ongoing. But in a new interview with Page Six published Nov. 17, Moore seemed to suggest it could be ending very soon, telling the magazine that she's excited for viewers to meet a "happy, divorce-free Kenya" in Season 14.
"I'm just getting back into it, honey," she said. "I'm getting my groove back. I'm the Kenya that came in Season 5, but now [it's] 10 years later and my life has changed so much and now you're getting a brand new Kenya. I'm having so much fun." Moore also noted her Dancing with the Stars partner, Brandon Armstrong, "would be the prototype" of her ideal partner.
On the co-parenting front, the pair is "still working that roadmap out right now," Moore explained. "But so far, so good."
This article was originally published on