Matteo Berrettini & Ajla Tomljanovic Split Shortly After Filming Break Point
The tennis power couple had been together more than two years.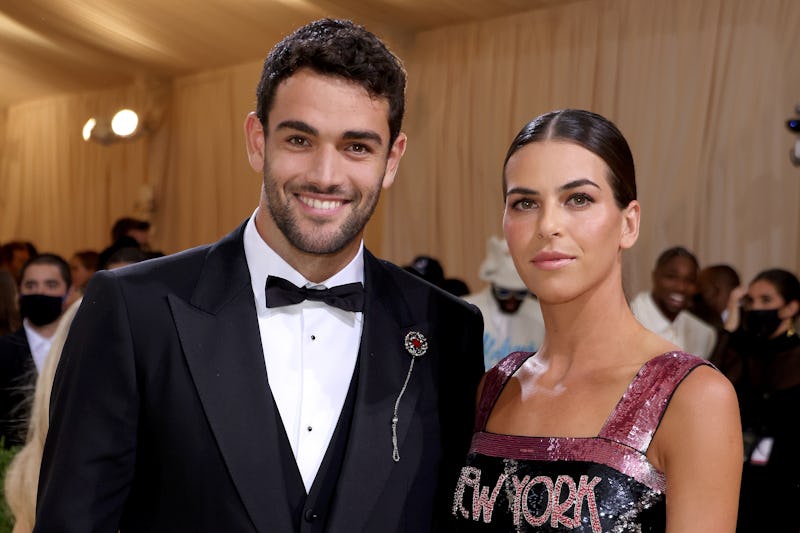 John Shearer/WireImage/Getty Images
When No. 1 seed Novak Djokovic was barred from participating in the 2022 Australian Open, Italy's rising tennis star Matteo Berrettini had an opportunity to take the top spot. Filmed throughout the January 2022 Grand Slam tournament, Netflix's Break Point highlights the pressure put on him and his then-girlfriend, fellow tennis pro, Ajla Tomljanović, who was also competing for Australia. "We obviously understand each other, especially in a sport that's so tough," Berrettini explained in the Netflix docuseries. "You don't have your family, your friends around you. I think it's so important."
Months later, however, Berrettini and Tomljanović split, and they might have even alluded to one of the reasons in Break Point. "I think we both enjoy being there for each other, but that doesn't mean there aren't challenges," Tomljanović admitted. "It's just really good when we're both winning. Let's put it that way." In perhaps a bit of foreshadowing, Tomljanović suffered a tough loss, while Berrettini fell short in the end as well. His girlfriend wasn't there to cheer him on either: She had to leave the night before his semi-finals match with a full travel schedule ahead for matches throughout Europe.
In the Netflix series, Berrettini shared that "everything started in 2019" when he messaged her on Instagram. He liked the fact that she was shy like him, and it took Tomljanović some time to warm up to him. "In all honesty, it wasn't, like, love at first sight," she added. "It was something that, over time, grew."
Much like how their relationship began on social media, that's also where people began to speculate they'd broken up in March 2022 after more than two years together. The reason? Tomljanović reportedly unfollowed Berrettini on Instagram and deleted all photos of them together. But the Italian tennis pro didn't confirm the split until months later in June.
"I'm single, but it's not like something that I am looking for, like, it's not that I'm waking up and have to find love," he told reporters ahead of the final at London's Queen's Club, per Yahoo Sports Australia. "It's just something that is happening, it's good for me, if it doesn't, it's another day, you know. . . . Overall, I'm spending more time with my team, I spent a lot of time with my family when I was injured, and I enjoyed a different kind of life a little bit."
In the months following the split, Berrettini reportedly had a short-lived romance with Italian radio host and influencer Paola Di Benedetto. However, several sites speculated that they broke up in November 2022. Meanwhile, Elle Australia reported in September 2022 that Tomljanović, who previously dated Australian tennis player, Nick Kyrgios, from 2015 to 2017, was single and focusing on her career.