Where Melissa & Joe Gorga Stand After Their RHONJ Marriage Drama
"It's very easy to grow apart."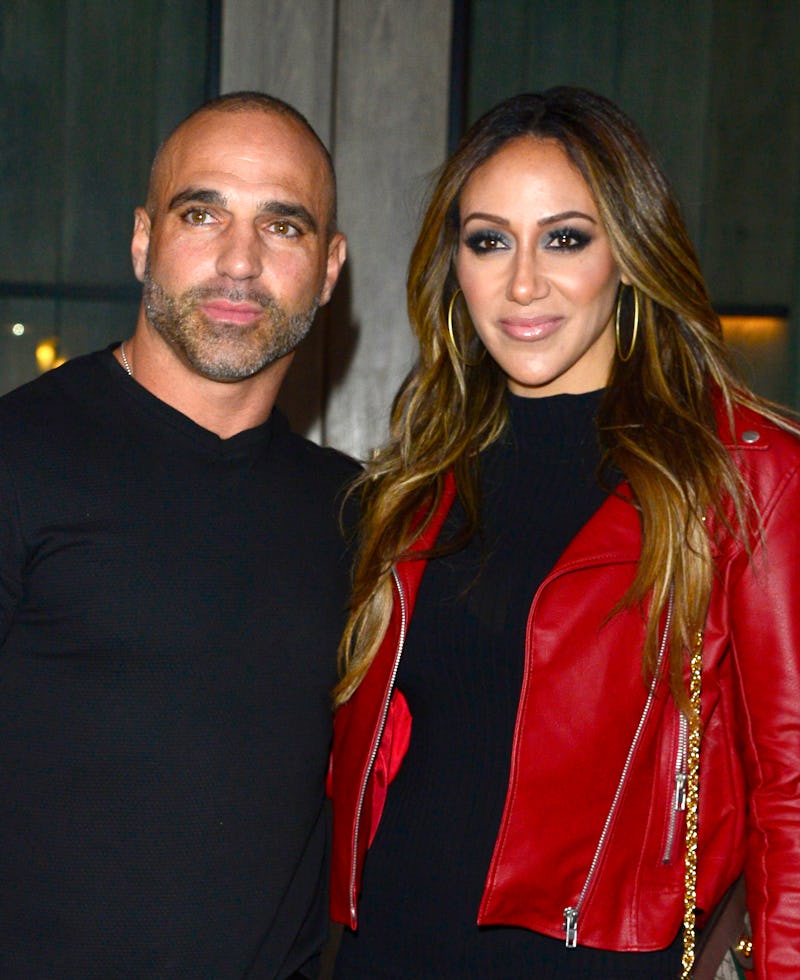 Raymond Hall/GC Images/Getty Images
Ten seasons of The Real Housewives of New Jersey has put Joe and Melissa Gorga's marriage through the wringer — and the 11th season nearly broke them for good. The midseason trailer shows Joe telling his wife of 16 years, "Listen, go be whatever you want to be in life. We're done." In another scene, Melissa tells her husband that they were "growing apart." His response? "Maybe we are."
The two seem to have worked things out since filming, though. "At the end of the day, they're like Bonnie and Clyd," a source told Us Weekly on April 1. "They do love each other immensely, but they're finally just sharing with viewers that they have issues they have to work through … They're not a perfect couple."
According to the source, Melissa and Joe's problems stem in part from having grown as individuals since their 2004 wedding. Joe has also reportedly taken issue with Melissa's so-called "extracurricular activities" and time spent at her store, Envy. "He'd prefer her cooking, cleaning, taking care of the kids," the source added. "He takes the traditional approach when it comes to marriage and expects her to be the average housewife."
Melissa confirmed as much in an interview with E! News, explaining that though she and Joe are "bumping heads a lot this season," they're in a good place now. "We have hit a couple bumps in the road and we're trying to grow together instead of apart, because I feel like it's very easy to grow apart," she said, adding that the success of her clothing line, Envy, has "brought out certain insecurities" in Joe. "He really wishes he could go back to the day he met me when I was 24 years old, he misses that girl, but she's gone. I mean I'm there but I'm 40 now and there's changes going on and I think that drives him crazy." Still, Melissa insisted that they're "always working things out."
The couple also showed a united front in mutual Valentine's Day social media posts. "We Work Hard. We Play Hard. We're aggressive in happiness, in loving, in life. Happy Valentine's Day @joeygorga love you long time!" Melissa wrote. Joe responded in kind, sharing a post that read, "Happy Valentine's Day to the love of my life. She just keeps getting better."
Though more marital discord will likely play out before Season 11's end, it seems safe to say that Melissa and Joe are happy with where their relationship stands now.
This article was originally published on