Ray J & Princess Love Called Off Their Divorce — Again
VH1 Couples Retreat marked a turning point in their marriage.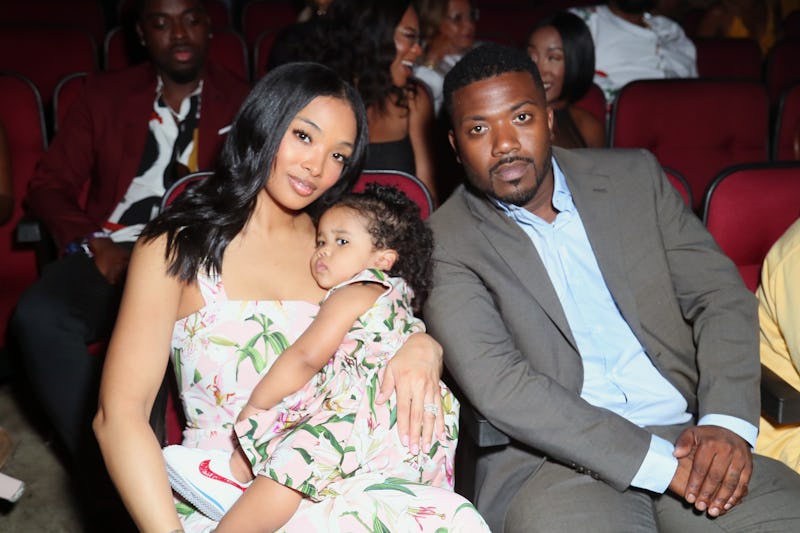 Leon Bennett/Getty Images Entertainment/Getty Images
In the first trailer for VH1 Couples Retreat, Ray J's wife, Princess Love, revealed that she found out about their divorce on social media. Later, Ray J even admitted that the six-episode reality series was where he would ultimately decide whether he's single or going to "stay a married man." It appears they were able to find common ground, however, because this month, Ray J and Love called off their divorce for a second time, according to court documents obtained by People on March 18.
The Love & Hip Hop: Hollywood stars have certainly had a rocky relationship though. When signing up for Couples Retreat, they described themselves as being "in the early stages of divorce." At issue: Love wanted Ray J to stop disappearing for days at a time, while he asked for more respect and acknowledgment for his hard work. After tying the knot in 2016, Love first filed to divorce Ray J in May 2020, though she asked the court to dismiss the filing two months later. Then, in September, Ray J filed for divorce from Love, with whom he shares son Epik Ray, 14 months, and daughter Melody Love, 2.
"You know, I love her and I love my babies and it's just personal, but she knows how I feel about her," Ray J told Entertainment Tonight at the time. "I just think that I want to make sure everybody is happy, that everybody enjoys life and that this can help her smile more and enjoy who she is and enjoy her life. You know, sometimes it's the best thing to do."
By January, however, Love shared a sweet 40th birthday tribute to her husband, and weeks later, a reconciliation seemed imminent as the family relocated to Miami. Ray J explained to E! News in February that he and Love were "in a peaceful place," crediting Miami for bringing "a different vibe to who you are and what opportunities are out there for the family." As the rapper elaborated, "We love each other and we care for each other. We're just respecting each other as human beings, as parents. We're in a great place and who knows what the future holds."
After all, many of Ray J's "biggest moments" on VH1's Love & Hip Hop franchise have included the Norwood family — filming everything from his and Love's 2016 wedding to the birth of their daughter in 2018. Ultimately, he said, his and Love's commitment to co-parenting their children is what comes first. "It's the most important thing for me, so if I have to sacrifice my happiness for my kids' happiness, I'll do that every time, and hopefully, doing that will bring more happiness to me and bring blessings to me because of my intent," he elaborated to ET. "It's important for us to be great parents first. Then relationships flow after."
For now at least, the flow seems to be going in a positive direction.