If You Want More Barry, There's Good News
Season 4 is already underway!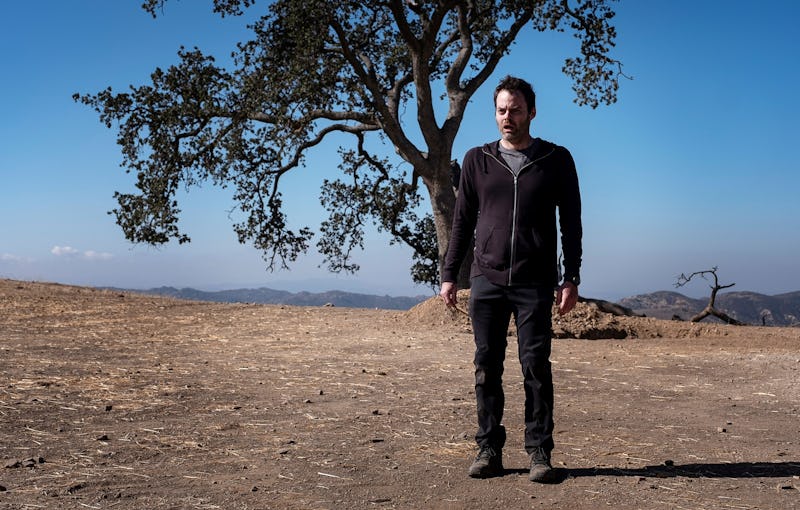 Merrick Morton/ HBO
It certainly didn't take long for HBO to decide what to do with its hitman dark comedy. June 12 will mark the end of Season 3 of Barry, Bill Hader's bleak yet hilarious brainchild about a trained killer who discovers his true passion for the stage. That premise, and all the misadventures that have ensued, have already spawned three seasons' worth of sustained laughs, tears, and grimaces, but what comes next? Should fans be worried about the future of the show? Or can we expect more Barry?
Has Barry Been Renewed?
If you're looking for the quick answer, yes, Barry is coming back. HBO renewed the half-hour dramedy back in mid-May. "Bill, Alec [Berg], and the entire cast and crew delivered an exquisite third season of Barry; it's a masterful blend of laughs and suspense," said Amy Gravitt, executive vice president of HBO programming in a news release announcing the renewal. "I'm so happy to announce that we are picking up the fourth season." Fans can rest assured that even though the Season 3 finale is nearly upon us, they'll have at least one more season of Barry to enjoy in the future.
When Will Barry Season 4 Premiere?
In the news release about Season 4's announcement, HBO also revealed some exciting news about just how quickly we may be getting another season. Evidently, production has already begun! The May announcement said production would start in June. As for when it'll be available on HBO, audiences shouldn't expect anything earlier than 2023. The first two seasons premiered in the springs of 2018 and 2019 respectively, only for a three-year hiatus to delay Season 3's arrival until the spring of 2022. If release patterns are to be trusted, Barry Season 4 will likely arrive in the spring of 2023, barring any outsize delays.
Who Is In The Barry Season 4 Cast?
It's hard to say just who will be returning when so many characters are liable to be killed off. It's a safe bet that if any of the main characters still have breath in their lungs by the time the credits roll in the Season 3 finale, they'll probably be back for Season 4. That means the likes of Barry (Bill Hader), Fuches (Stephen Root), Sally (Sarah Goldberg), NoHo Hank (Anthony Carrigan), and Cousineau (Henry Winkler) should all be back, assuming nothing catastrophic happens.
As for Hader, he won't just be returning as the series' lead, but also as its sole director. In the press release, HBO revealed that Hader would be helming all eight episodes slated for Season 4. For reference, Hader directed five of the eight episodes that made up Season 3, in addition to the series' pilot, among other episodes scattered throughout the series. Which is all to say that Season 4 of Barry sounds like it's off to a good start.