14 Bridgerton Quotes That Are Better Than A Dance With The Duke
Proof, if it were needed, that Eloise is the best character of them all.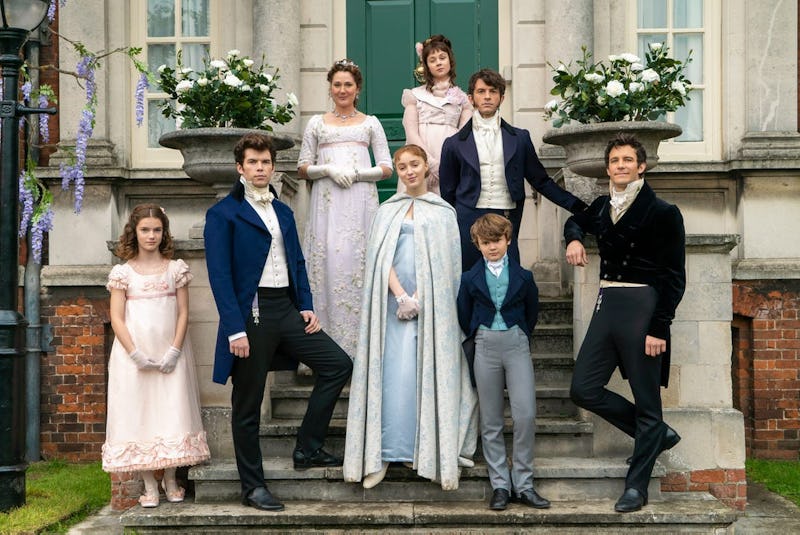 Bridgerton / Netflix
Bridgerton has been a welcome distraction from lockdown 3.0 for many of us. It's become so popular in fact, that it spent a considerable amount of time at the No. 1 spot on Netflix UK, and has been declared one of the most-watched original series of all time by the streaming service. And while there are plenty of reasons to tune in (i.e. the Duke), I absolutely lived for the epic one-liners that made the script writing so damn clever. These best quotes from Bridgerton will remind you how good the series really was. Honestly, is there anything Shonda Rhimes can't do?
I have to be honest, many of these quotes come from my personal Queen, Eloise Bridgerton, whose star turn in the series has become one of its major talking points. Eloise is the ultimate woman's champion of her time, often coming out with one-liners about a woman's place and the desire to be something more.
Granted, she's not the only one featured on this list. The illusive Lady Whistledown also comes out with some corkers, as does lead character Daphne Bridgerton, too.
Whoever your favourite character is, I guarantee you'll enjoy this trip down memory lane, which features some of the best quotes from all eight episodes.
Roll on Season 2.