48 Bridgerton Quotes That Are Better Than A Dance With The Viscount
Eloise may be the queen of one-liners, but Benedict is giving her a run for her money.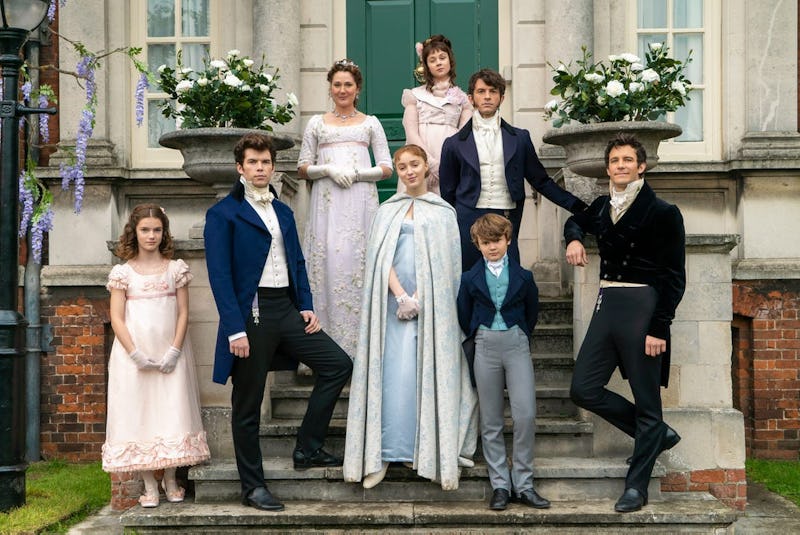 Bridgerton / Netflix
Bridgerton is all anyone's talking about, and for good reason: It's colorful, it's sexy, and it's a downright pleasure to watch. If you haven't taken the Regency plunge yet, please allow the best Bridgerton quotes to convince you to give it a go. Because really, is there anything Shonda Rhimes can't do? Major spoilers for Bridgerton follow.
Between the eight eponymous siblings, their long-suffering mama, and a sweeping cast of other characters both major and minor, Bridgerton has at least one person every viewer can relate to. Whether you're here for Anthony's curmudgeonliness, Benedict and Eloise's quippy asides, Kate's strong-willed assertions, or even the ice queen that is Cressida Cowper, you're almost guaranteed to find someone on the show to fall in love with.
Bridgerton Season 2 brings some shakeups, namely the departure of one Regé-Jean Page, aka Simon Basset, the Duke of Hastings. Although Page's exit from the show was reportedly amicable and planned from the very beginning, a lot of fans will come to Season 2 in a sort of mourning period, as a result. But trust us when we tell you that Bridgerton Season 2 packs enough charm, wit, and smoldering sexiness to make us all forget about Simon's absence.
Below, the best Bridgerton quotes from Seasons 1 and 2.
This article was originally published on