Maura's Best Love Island Zingers For When Someone Tries To Mug You Off
Quotes from one of the most memorable contestants of all time.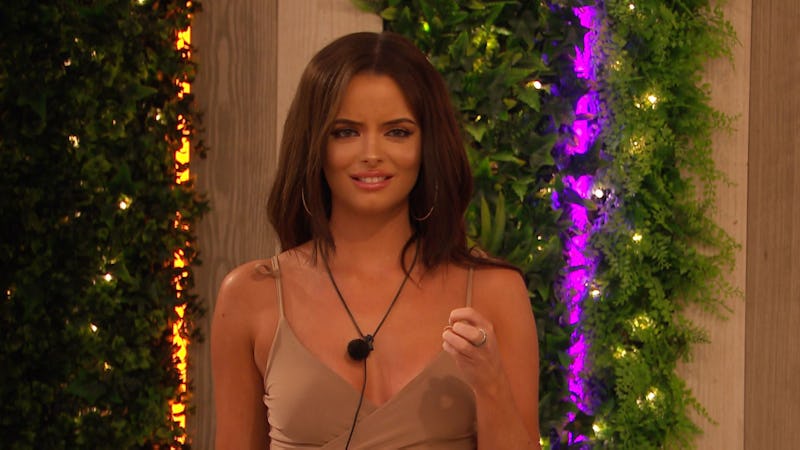 ITV/Shutterstock
When Maura Higgins first entered the Love Island villa in 2019 as a late arrival, it's safe to say she ruffled some feathers. With her sights set on Tommy Fury, Maura was taking no prisoners, and Molly-Mae (who he was coupled up with at the time) wasn't exactly thrilled by her presence to say the least. But as time went on, Maura became a fan favourite thanks to her brutal honesty, hilarious sense of humour, and her open, NSFW attitude towards talking about sex. As the new series of Love Island begins, Maura remains one of the funniest Islanders of all time. Need proof? Sit back and enjoy these nostalgic Maura quotes...
"Are you jokin?"
A classic Maura line, you'd be hard pressed to count how many times she said this during the show.
"Go f*** yourself"
In what was perhaps Maura's most iconic moment of the series, she gave Tom a telling off when he spoke disrespectfully about her ahead of their time together in the Hideaway. Unsurprisingly, they ended up not going.
"I'm not going to let anyone talk about me like a piece of garbage."
Standing up for herself after Tom disrespected her, Maura says it like it is.
"We're in 2019, why is it such a big deal when a girl talks about sex?"
As Tom inadvertently shamed her for speaking so vocally about her sex drive, Maura had a thing or two to say.
'I'd rather stick pins in my eyeballs to be honest."
Maura's response after Tom asked to speak to her in the aftermath of the "incident." Iconic.
"I know what a chinwag is thanks to him. At first I thought it was a dance."
Maura hilariously said this to Amber about, you guessed it, Curtis.
"The man is an absolute dickhead!"
After finding out that Jordan had tried to crack on with India days after making Anna his girlfriend, Maura had some choice words to share.
"I can't believe she wasted the wine."
After Molly-Mae's iconic trip, Maura was only concerned about one thing.
"My vagina is trobbing. It's trobbing."
No explanation needed.
"Why ya asking her that?"
Following the girl's return from Casa Amor, Curtis shocked Amy by telling her he was ending things. During a debrief with the girls, Amy told them she loved Curtis, to which Lucie responded: "But does he love you?" In classic brutally honest Maura fashion, she replied: "Why you asking her that! He doesn't..."
"I'm having fanny flutters."
It's impossible to count how many times Maura said this upon entering the villa. Impossible.
"There's gonna be loads of willy!"
After her lack of success with Tommy and breakup with Tom, Maura can't wait to get to Casa Amor as a single woman.
"I eat like 50 pizzas a week."
Maura declared her love of food after Tom told her she had a great body.
"A cuddle from your mammy... that's all you need."
Viewers saw Maura's softer side when her family visited the villa.