7 Films About Friendship To Stream This Valentine's Day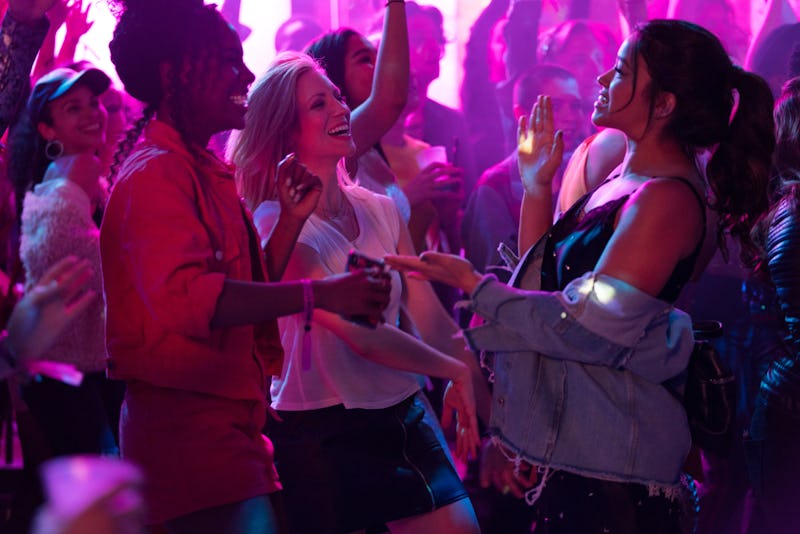 Sarah Shatz/Netflix
As Feb. 14 is fast approaching, the annual bombardment of cards adorned with glitter, teddy bears professing their love, and heart-shaped everything is well underway. While it's always nice to receive a surprise bunch of flowers, Valentine's Day can be somewhat overwhelming, whether you're single or in a relationship. A nice way to approach it is to simply celebrate your nearest and dearest, those who have been through the highs and the lows with you along the way, friends for life. So, with that in mind, here are seven of the best films about friendship to stream on Netflix UK this Valentine's Day.
When your pals have been there through heartfelt conversations, boxset binges, wiped away break-up tears, poured drinks to distract, and danced the night away to your heart's content (remember going out?), you know they're your soulmates. And these films are the perfect celebration of all that's good about your most wonderful friendships.
While rom-coms will forever have a place in my heart, you can't beat a film that celebrates friendship in all its finery. You might usually spend Feb. 14 together with your greatest mates, but just because that isn't possible this year, it doesn't mean you have to rule out plans to make each other feel the love. A film session on FaceTime from your respective sofas, maybe?
From an impromptu trip to Ibiza, to one last wild night of shenanigans before university, these films will remind you what friendship is all about – the perfect way to celebrate the love you have for your soulmates this Valentine's Day.