The 40 Best New Books To Read This May
Including new work from Chimamanda Ngozi Adichie and Stacey Abrams.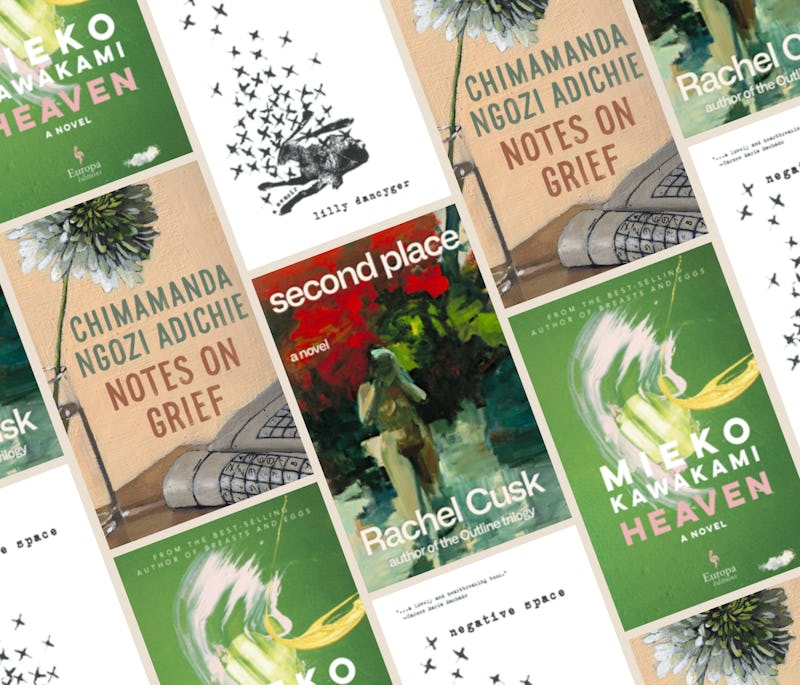 Courtesy
Summertime is almost upon us, but spring 2021 still has plenty of great books to roll out before we get there. The most anticipated books of May 2021 include new releases from Chimamanda Ngozi Adichie, Stacey Abrams, Rivers Solomon, and more — might as well clear some space on the bookshelf now for this new crop of must-reads.
If there's one thing May 2021 is delivering, it's excellent memoirs. Chimamanda Ngozi Adichie shares the pain of losing her father in Notes on Grief. Alison Bechdel's latest graphic novel, The Secret to Superhuman Strength, traces her decades-long relationship to fitness culture — and serves as something of a cipher for her previous work. Welcome to Night Vale co-creator Joseph Fink and his wife, writer and Night Vale tour emcee Meg Bashwiner, explore the first decade of their relationship in The First Ten Years. Andrew McCarthy, the star of St. Elmo's Fire and Pretty in Pink, looks back on one glitzy, debaucherous decade in Brat: An '80s Story. It's a fantastic nonfiction lineup, and that's without mentioning Lilly Dancyger's Negative Space, Larissa Pham's Pop Song, Selma van de Perre's My Name Is Selma, and Brian Broome's Punch Me Up to the Gods.
But don't worry, fiction readers — there's plenty of great new novels to check out this month, too. Check out the most anticipated books of May 2021 below:
We only include products that have been independently selected by Bustle's editorial team. However, we may receive a portion of sales if you purchase a product through a link in this article.