14 Gripping True Crime Podcasts Hosted By Women
Take a deep dive into the minds of murderers, fraudsters, and kidnappers.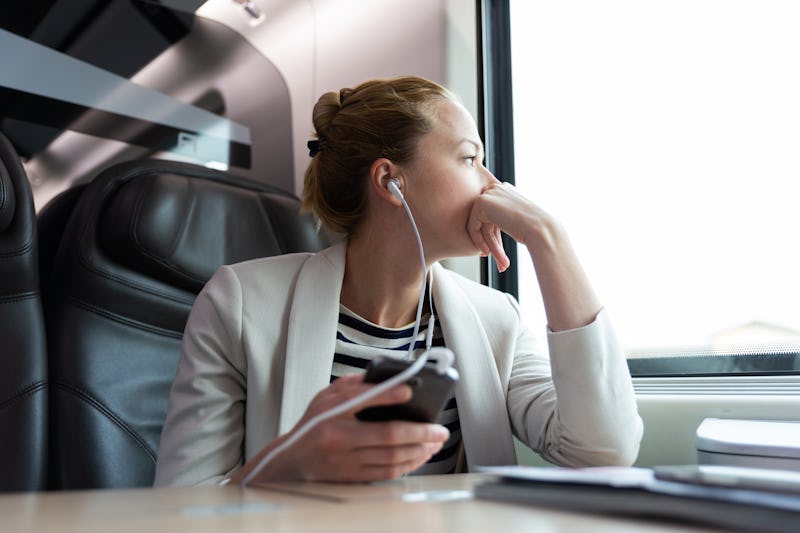 Matej Kastelic / EyeEm/EyeEm/Getty Images
In 2021, it would be a stretch to consider true crime a niche interest. The genre has exploded in popularity over the past few years and while getting lost in a TV series can be fun, nothing beats unpicking a case episode by episode with an in-depth true crime podcast.
True crime podcasts really began to gain momentum around the release of Serial in 2013. Serial was a 12-episode audio series about the murder of Hae Min Lee hosted by Sarah Koenig, a producer at This American Life. Koenig quickly became a household name as more than 5 million people downloading Serial on iTunes alone.
With research showing that women are statistically more likely to be fans of true crime, it's no wonder that a true crime podcast hosted by a woman was such a hit. Thanks to Koenig and others like her (Phoebe Judge, Esther Ludlow, and other early adopters of the genre), true crime podcasts hosted by women have become increasingly common in the past decade and now there are more options than ever to choose from.
So the question is, where do you start? Well, if you're keen to listen to a true crime podcast with a smart, engaging, and witty women at its helm then look no further. I have gathered together the best true crime podcasts hosted by women. Keep reading to find out more.
This article was originally published on