6 True Crime Documentaries That Follow Infamous UK Cases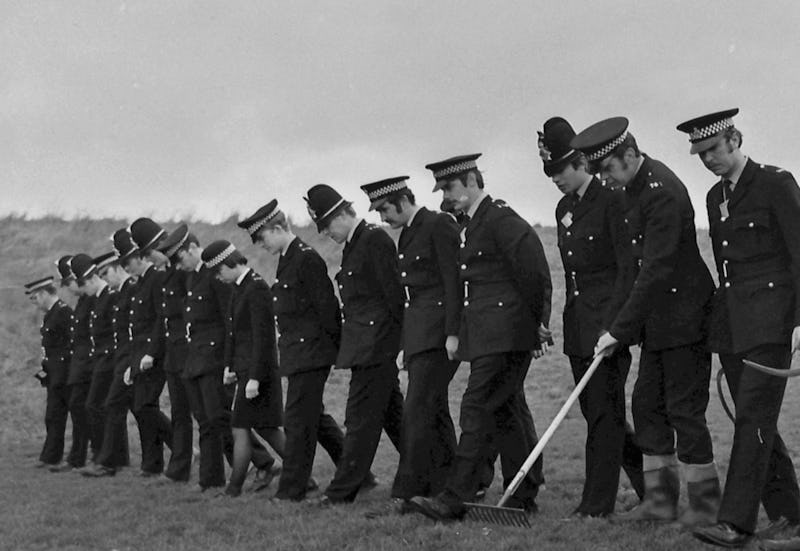 'The Ripper'/Netflix
Think of true crime and it's more than likely you think of America. The Golden State Killer, Ted Bundy, Charles Manson, Al Capone – the crimes of these famous figures are well documented across Netflix, Amazon, and other streaming sites. But did you know there's also a wealth of British true crime shows available to watch too? If you're interested in some terrifying tales based on real events that took place in Great Britain, keep reading to find out about the best British true crime documentaries on offer.
Back in 2016 – around the time that true crime was hitting its peak with Making A Murderer, Serial, and the like – criminologist Scott A. Bonn published an article in Psychology Today about the science behind our obsession with gruesome stories. "People receive a jolt of adrenaline as a reward for witnessing the terrible deeds of a serial killer," Bonn wrote. "The euphoric effect of serial killers on human emotions is similar to that of roller coasters or natural disasters." Bonn also claimed that audiences enjoy playing the fun role of "armchair detective."
In the years since Bonn wrote this article, our collective true crime has continued to grow and if you're currently looking for your next true-crime-based adrenaline rush, then these documentaries may be for you.
This article was originally published on