Everything We Know About C4's Changing Rooms Reboot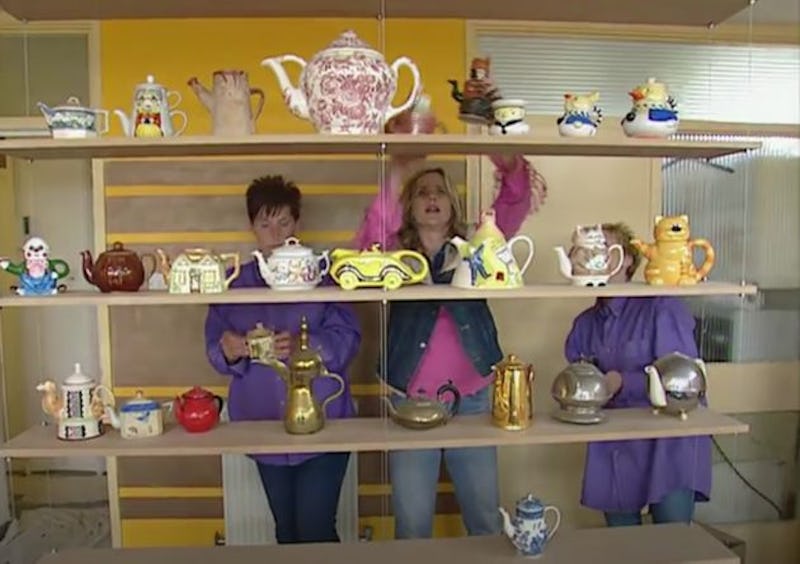 BBC
Garish wallpaper, dodgy DIY, broken tea pots, and questionable noughties interior design — oh, how we've missed Changing Rooms. The classic home makeover show will be rebooted for Channel 4, complete with TV's favourite interior design guru, Laurence Llewelyn-Bowen. Keep reading to find out all the details we know about the series so far.
How will the Changing Rooms 2020 reboot work?
According to Channel 4, the Changing Rooms reboot will stick to the OG format: two sets of homeowners from the same neighbourhood work against the clock to renovate a room in each other's houses. Naturally, the contestants have completely different tastes.
Channel 4 hints that "anything goes" when it comes to the Changing Rooms redecorations. They promise the transformations will be "spectacular, innovative, and, quite possibly, unexpected."
In the age of curated Pinterest pages, Insta-interiors, and plant-obsessed millennials, it'll be interesting to see whether this season's contestants have an eye for design.
The two teams will be supported by decorators and design experts who will be offering handy tips along the way.
Who will host the Changing Rooms reboot?
Changing Rooms was originally set to be presented by Davina McCall but she had to pull out in March 2021 due to scheduling clashes.
On May 4, Channel 4 announced that Naked Attraction's Anna Richardson has stepped in to take on hosting duties – and she sounds super excited to get going. "What an honour to be joining the Changing Rooms team, one of my favourite shows from when I first started in TV," she said in a statement. "This series is an absolute classic ... Let's get that house swapping started!"
The homeowners will work with either Laurence Lleweyln-Bown or design duo 2LG (made up of Jordan Cluroe and Russell Whitehead) to bring the new looks to life in the chosen rooms.
"There's no room for beige in our homes and, just as it was in the '90s, Changing Rooms is once more the homestyle antidote to Britain's blues (and greys and taupes, and even Magnolia)," said Laurence Llewelyn-Bowen in a statement.
"It's taken quite a lot of coaxing to get me under the Changing Rooms banner once more, but nothing like as much coaxing as it's going to take for me to squeeze those leather trousers back on," he added.
When will the Changing Rooms reboot be on TV?
Unfortunately, this is the one area where reports are a little hazy. We so far do not have an air date, but there is hope the show will be on at some point later in 2021. Let's keep our fingers crossed it's sooner rather than later! Watch this space.
This article was originally published on