Chrissy Teigen Gave Up Her Never Have I Ever Role Amid Her Bullying Scandal
The star was supposed to lend her voice to Season 2 of Mindy Kaling's teen Netflix series.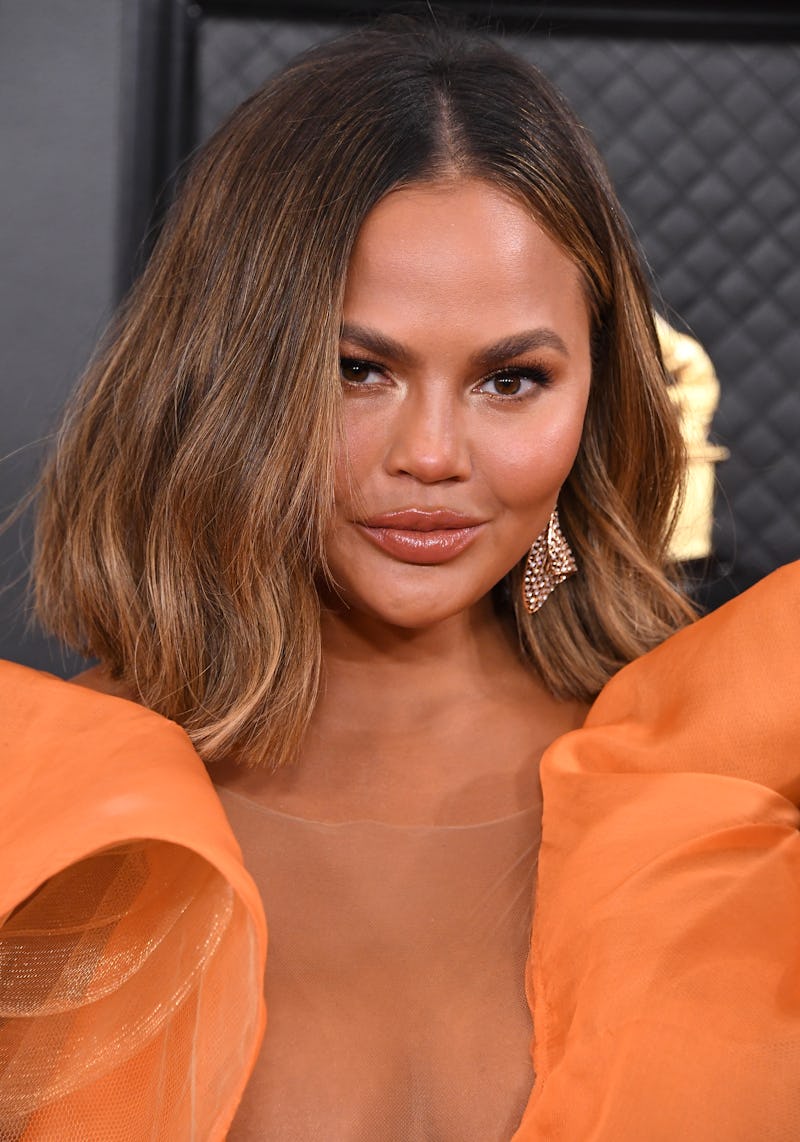 Steve Granitz/WireImage/Getty Images
Just about a month prior to the Never Have I Ever Season 2 premiere in July, Chrissy Teigen's guest role "is expected to be recast," according to a Netflix spokesperson, who noted on June 4 that the model "decided to step away" from the series. Teigen, who is currently embroiled in a cyberbullying controversy, had been set to have a voiceover role in one episode of the coming-of-age comedy from creator and executive producer Mindy Kaling. The Netflix series centers on a first-generation Indian American teenager who deals with the everyday pressures of high school and drama at home, while also navigating new romantic relationships.
The news follows a recent Daily Beast interview in which reality TV star Courtney Stodden, who uses they/them pronouns, accused Teigen of publicly and privately tweeting hateful messages to them, including ones that urged them to kill themself. "People came out of the woodwork to beat up on a kid because she was in a situation that she shouldn't have been in," Stodden said, referencing their 2011 marriage to Green Mile actor Doug Hutchison when he was 50 and they were 16. Stodden also singled out Joy Behar and Courtney Love, claiming the women had also slut-shamed them in the past.
Following the interview's publication, Teigen tweeted an apology on May 12 for her decade-old behavior, writing in part: "Not a lot of people are lucky enough to be held accountable for all their past bullshit in front of the entire world. I'm mortified and sad at who I used to be. I was an insecure, attention seeking troll. I am ashamed and completely embarrassed at my behavior but that is nothing compared to how I made Courtney feel. I have worked so hard to give you guys joy and be beloved and the feeling of letting you down is nearly unbearable, truly. ... I have tried to connect with Courtney privately but since I publicly fueled all this, I want to also publicly apologize. I'm so sorry, Courtney. I hope you can heal now knowing how deeply sorry I am."
The same day, Stodden posted on Instagram that they accepted Teigen's apology and had forgiven her. However, they noted that they'd "never heard from her or her camp in private," sharing a screenshot indicating Teigen had blocked them on Twitter. "All of me wants to believe this is a sincere apology, but it feels like a public attempt to save her partnerships with Target and other brands who are realizing her 'wokeness' is a broken record," Stodden wrote.
Teigen, who hasn't posted on social media since issuing her mea culpa, didn't respond to Stodden's comments. Only time will tell how much more the fallout will affect Teigen's career.