This Love Island Bombshell Is Ready To Dance – Never Mind Step – On Toes
"I am more than happy to go after what I want."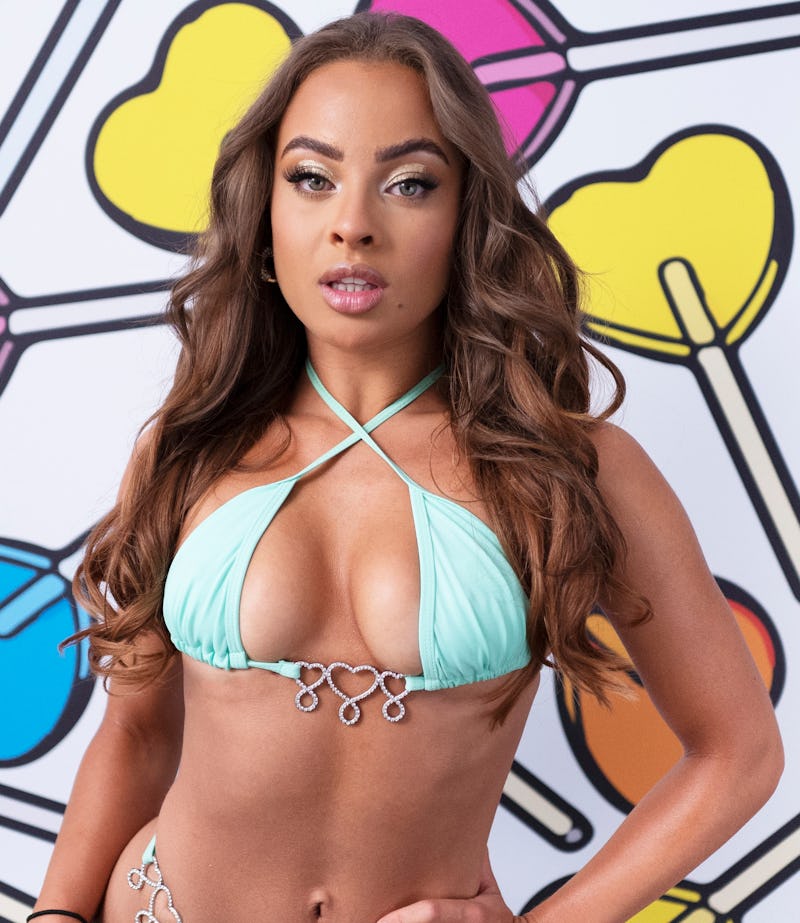 ITV
Sunday nights are often full of drama on Love Island, and June 19 was no exception. Within the span of 24 hours, the show's latest bombshell chose to couple up with Luca, leaving Gemma to return to Davide after Ekin-Su decided to go with Jay. On top of all that, Remi was left single and subsequently dumped from the island. Having only been in there for a short while, the latest addition has certainly shaken things up. But what else will she bring to the villa? Here's everything to know about Love Island's Danica Taylor.
What Is Danica's Job?
21-year-old Danica is a dancer from Leicester, who just graduated university with a degree in dance. According to LADBible, she works as a professional dancer at Chica Bonita Entertainment in Nottingham, and specialises in Latin American and Samba dancing.
Having just finished uni, Danica feels like "now is the perfect time" to experience villa life and find love. "I am single and I've been single for a year now so it just felt like the right time," she told ITV.
What Is Danica's Instagram?
Danica's currently has over 25,000 followers on Instagram, but that's sure to increase following her Love Island debut. Her new influx of followers will be greeted with a variety of fashion looks (including a lot of swimwear), nights out and holiday snaps. She's also partnered with a few brands like Fashion Nova and Femme Luxe Finery.
Instagram isn't the only place you'll find Danica. She also has a YouTube channel focused on fashion, lifestyle, and travel where she shares hauls and fashion looks with her nearly 30,000 subscribers. Danica is also on TikTok where she uploads similar videos to her YouTube, as well as viral dances and videos of her labrador puppy, Zula.
What Else Is There To Know About Danica?
Prior to entering the villa, Danica told ITV that she was "definitely going to go in there and step on a few toes." And she totally did just that. While Luca seems less than happy with the situation, stranger things have happened in the Love Island villa...
Aside from her "sex sea" entrance, Danica says she's looking for someone who can match her energy. Describing herself as an "extrovert" and a "very self-assured girl", Danica says she'll bring a lot to a relationship. "I am the type of girlfriend that I want to do so much with you – deep conversations, silly activities," she told ITV. "I will love you and I'll keep you very entertained." Danica also feels she's "quite a relatable person" who "likes to be silly. I've got an immature side and a mature side."
Love Island, tonight at 9 p.m. on ITV2 and ITV Hub. Episodes are available the following morning on BritBox.