These 10 Nostalgic Disney Channel Shows Are Definitely Worth A Rewatch
From Hannah Montana to That's So Raven, Disney+ is full of throwback hits.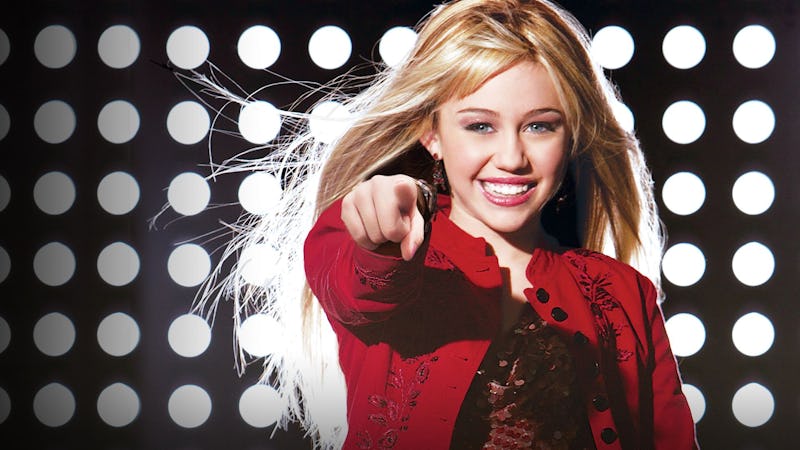 We only recommend products we love and that we think you will, too. We may receive a portion of sales from products purchased from this article, which was written by our Branded team.
Ready to step into a time machine for a little trip down memory lane with Disney+? The streaming platform has truly become a treasure trove for those seeking to relive the magic and joy of their childhood. With a lineup of classic shows that defined an era, nothing allows viewers to rekindle the feeling of nostalgia quite like a Disney+ watch party.
Whether you'd rather embark on some heartwarming adventures with Cory and Topanga from Boy Meets World or take a walk down the daunting middle school hallways of Lizzie McGuire, there's really no better way to unwind after a long day of being an adult than watching your favorite throwback. Can't decide which nostalgic series to stream first? No sweat. Here are 10 iconic shows that are always worth a watch.
1. 'Boy Meets World'
Boy Meets World offers some of the most relatable coming-of-age stories filled with humor, friendship, and valuable life lessons that will leave you feeling inspired. (At the very least, it will leave you walking around your house yelling, "FEENY!")
2. 'Even Stevens'
Even Stevens is a delightful and hilarious sitcom that perfectly captures the comedic chaos of everyday family life. It's guaranteed to make you laugh out loud.
3. 'The Proud Family'
The Proud Family is a legendary animated series that explores the joys, challenges, and cultural experiences of the titular family while celebrating diversity and delivering important messages and endless laughs. And of course, the reboot is available to stream on Disney+, too!
4. 'Lizzie McGuire'
Nothing encapsulates the hijinks of middle school quite as perfectly as Lizzie McGuire, the rewatchable series that told the world what dreams are made of. And in defense of infamous outfit-rememberer Kate Saunders, it's worth noting that these early 2000s looks are unforgettable.
5. 'Kim Possible'
If Kim Possible's ringtone doesn't immediately play the second you see green cargo pants and a black top, it's time to stream the animated series that follows the adventures of a high school cheerleader-turned-superhero.
6. 'That's So Raven'
Who wouldn't want to jump back into the unpredictable life of Raven Baxter and her psychic visions? This one's worth another watch for Raven's outerwear collection alone.
7. 'The Suite Life of Zack and Cody'
Kids that watched The Suite Life of Zack and Cody grew up to become adults that watch The White Lotus. That is all.
8. 'Hannah Montana'
The fact that nobody knew Hannah was just Miley in a wig honestly gets wilder over time. Hannah Montana never gets old, though, and neither do the country pop bangers.
9. 'Wizards of Waverly Place'
Even if you happened to miss out on Wizards of Waverly Place in its heyday, it's an oddly soothing comfort show now. This cast is stacked with stars who have skyrocketed since, including Selena Gomez, Hayley Kiyoko, Debby Ryan, and Austin Butler.
10. 'Recess'
The world probably doesn't need another reboot, but wouldn't it be amazing to see what Spinelli is up to these days?
Want more Disney? Sign up for Disney+ now so you don't miss a moment — or sign up for the Disney+, Hulu, and ESPN+ bundle for $12.99/month.