Emily Ratajkowski's Breastfeeding Photos Capture A Relatable Struggle
"If it seems like I'm always breastfeeding it's because I am."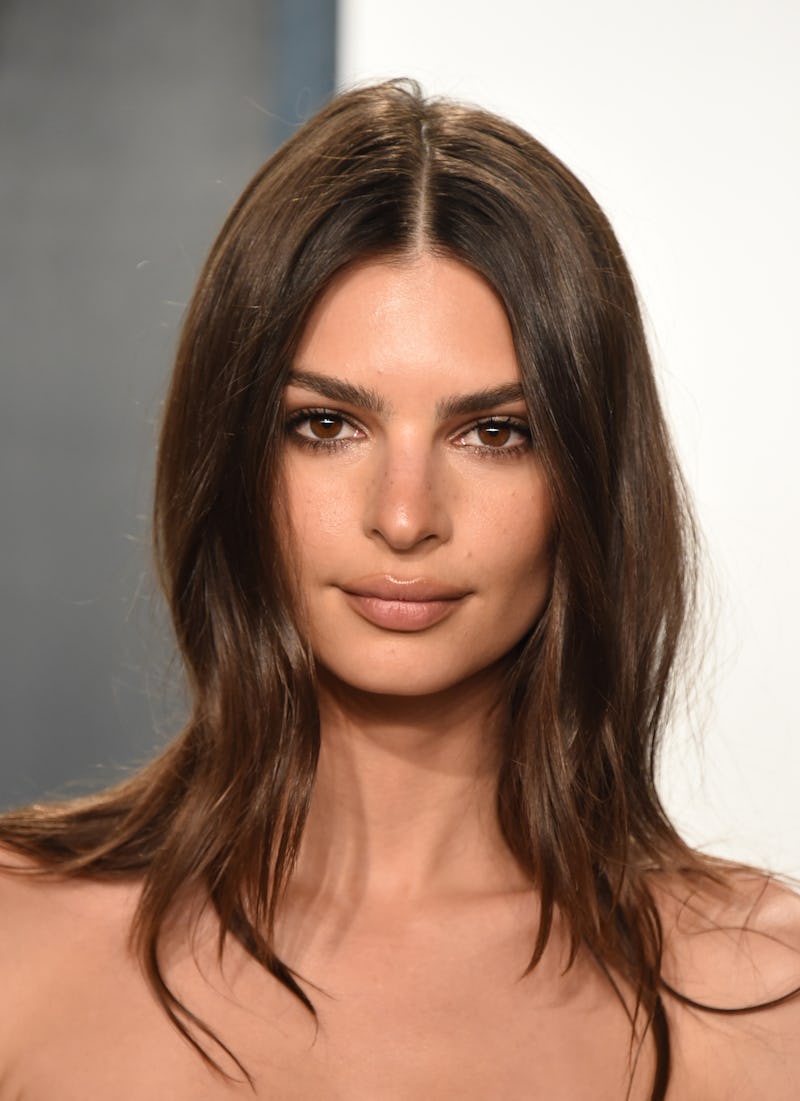 John Shearer/Getty Images Entertainment/Getty Images
She's just over a month into first-time motherhood, but Emily Ratajkowski's breastfeeding photos illustrate that her newest role is already a full-time job. "If it seems like I'm always breastfeeding it's because I am," Ratajkowski captioned a Saturday, April 17 Instagram shot with son Sylvester "Sly" Apollo, whom she welcomed with husband Sebastian Bear-McClard on March 8. After one follower commented that they could relate, the model replied, "If you know you know."
It seems that fan wasn't alone, either. Mere hours after Ratajkowski shared the images in which she understandably looks both loving and tired of her hard work, her post racked up more than 1.3 million likes and almost 5,000 comments. The new mom's latest upload follows an image of her breastfeeding Sly in her March 11 Instagram birth announcement, referring to his "earth side" arrival as "the most surreal, beautiful, and love-filled morning of my life." She shared another breastfeeding photo on March 24, simply writing, "Beautiful boy."
Baby Sly is already becoming a star on her Instagram account. On April 16, she shared a partial photo to her Instagram stories of him "throwin deuces" as she snuggled him, and she wrote in another story the following day that she keeps "trying to tell Sly how cool it is that he has a wolf for a big brother but idk if he gets it yet." The Bright Futures actor was, of course, referring to her beloved Husky–German shepherd mix, Colombo.
Ratajkowski announced her pregnancy in an October Vogue essay, writing that she and her husband of three years "won't know the gender until our child is 18 and that they'll let us know then," adding that she liked "the idea of forcing as few gender stereotypes on my child as possible." The actor went on to say that when she was younger, she'd "almost automatically imagined" herself having a daughter, but also wondered if Bear-McClard had been "secretly yearning" for a son.
"When I ask him, he refuses to give me an answer, swearing that he doesn't have a preference," she recalled. "But one Sunday as he's watching football he makes a remark about how it'd be fun to have a little boy to watch with. 'Girls watch football too!' I shoot back. He shrugs his shoulders and laughs."
She's also not the only Hollywood mom to open up about her breastfeeding experience in recent days. In a new episode of Dr. Berlin's Informed Pregnancy Podcast, Hilary Duff — mom to son Luca, 8, and daughters Banks, 2, and almost 1-month-old Mae — described her own "emotional" experience, explaining that she's "just not a huge milk-producer." Calling breastfeeding "painful" and "hard," she added, "It's even harder having the other two that I know need me so much, and this takes up such a huge portion of the day. It seems like every 20 minutes I'm feeding the baby, and I have to be sitting in one place, and Banks is still not quite old enough to understand, even though she has been amazing with the baby. It's just hard."
Surely plenty of other moms who choose to and/or are able to breastfeed their babies can relate to Duff and Ratajkowski's experiences.