18 Erotic Movies That Are Way Less Problematic Than 365 Days
Because nothing's sexier than consent.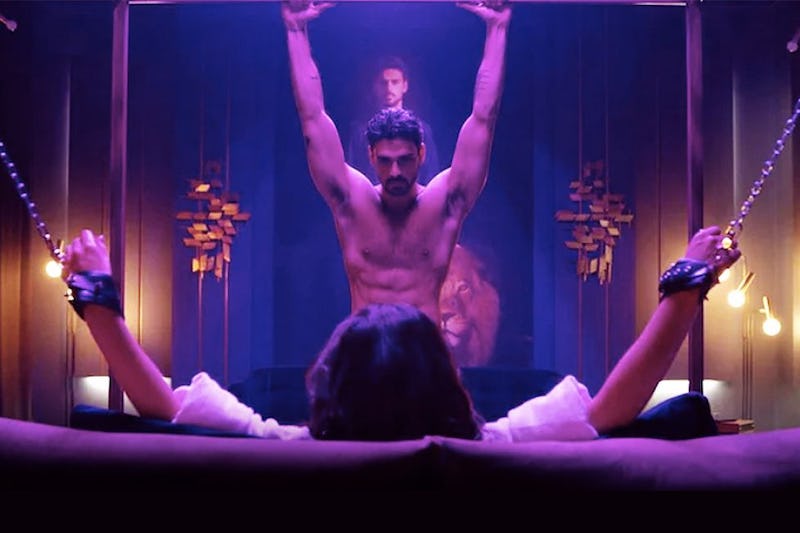 Netflix
The erotic thriller 365 Days is being called Poland's 50 Shades of Grey. The movie, now streaming on Netflix, tells the story of Laura (Anna-Maria Sieklucka) a Warsaw business woman who is unhappy in her relationship. Massimo (Michele Morrone), the leader of an Italian crime family, becomes obsessed with her at first sight, eventually kidnapping her and keeping her imprisoned on his villa. He'll give her 365 days to fall in love with him, he tells her. What follows is a steamy cat and mouse game of seduction and lust with sex scenes that put 50 Shades to shame.
Which is all well and good if you're willing to look past the whole kidnapping plot. But 365 Days has been declared one of the most problematic erotic films ever. The New York Times reported on the rise of critics arguing that it "glorifies rape culture." It's also been called rapey, sexist, and revolting.
So if you're in the market for a steamy, erotic movies — that doesn't include kidnapping — there are plenty for you to choose from. Here are just a few erotic movies streaming now that do it better than 365 Days.
So forget kidnapping and creepy sexist plot points. There are plenty of other erotic thrillers out there without all the misogyny.