Olivia Colman Will Star In A True Crime Comedy With A Harry Potter Legend
Everything We Know About Sky One True Crime Series Landscapers.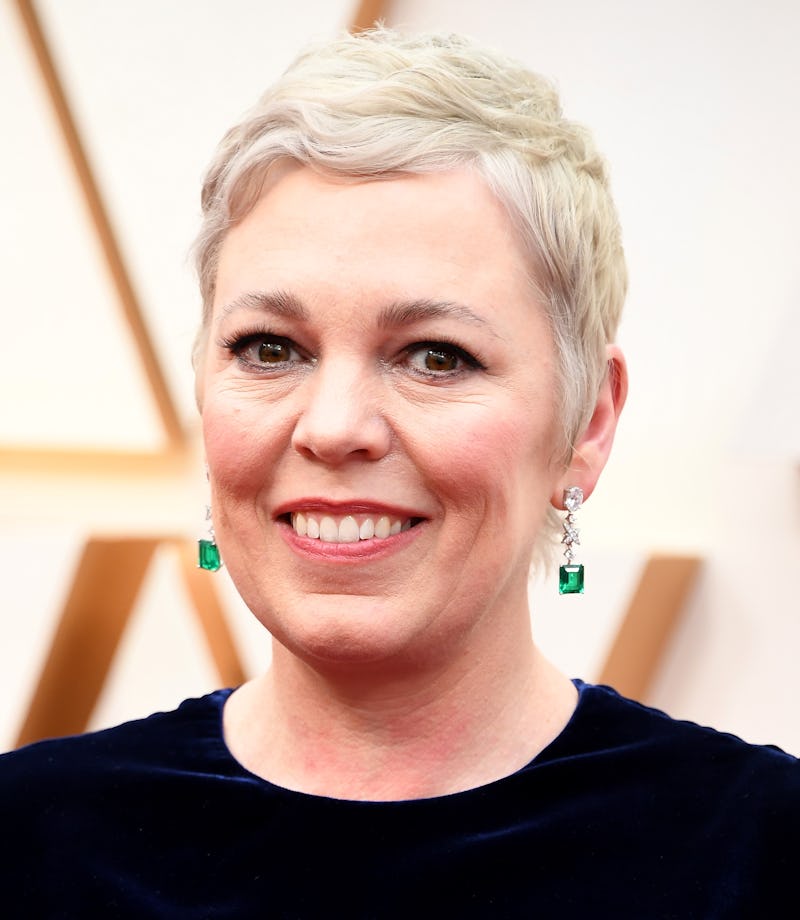 Steve Granitz/WireImage/Getty Images
Starring award-winning actor Olivia Colman, Landscapers is tipped as an "exhilarating" and "darkly funny" true-crime series heading to Sky One. Inspired by real-life events, the four-part series will detail the 'Mansfield Murders', where convicted killers Susan (played by Colman) and Christopher (David Thewlis) murdered her parents and buried them in their backyard in 1998. The horrific crime went unsolved for more than a decade and the true-crime drama is expected to explore how the "mild-mannered couple" became murderers. Here's everything we know about Landscapers.
Landscapers is the latest project by Sister, the brains behind the multi-Emmy award-winning hit Chernobyl. Per Sky One, the series will pivot through the perspectives of Susan and Chris, as well as the police officers and lawyers involved in the investigation.
Patricia and William Wycherley were shot dead at their home in Mansfield, Nottinghamshire, on the May Day Bank Holiday weekend in 1998. As the BBC reported back in 2014, the next day their daughter Susan cleared their accounts of £40,000.
It's said that Susan and Chris were an "unusual couple" fascinated by celebrities and autographs, particularly Hollywood star Gary Cooper. Turns out, the pair managed to siphon close to £245,0000 of Susan's parent's money with the vast majority of it spent on celebrity memorabilia.
Speaking to the BBC in 2014, Detective Griffin said the killers "didn't lead a particularly lavish lifestyle." "It would seem that the vast majority of their money was spent on memorabilia, on authenticated autographed items on people that they admired," he said. "It's staggering to think that's what they spent their money on, but that's what they did."
Just over 16 years after they committed their crime, a jury at Nottingham Crown Court found the pair guilty of murder. As Sky One writes, the accused have always protested their innocence of murder.
It's a lot to take in however, Landscapers will attempt to tackle the story "blackly comic" and "narratively playful" series. Per Landscapers synopsis, 'This is the story of a unique murder case involving four lives lived on the margins of society, that turns into an exhilarating and darkly funny exploration of love and fantasy: its power and its peril.'
On the upcoming series, Olivia Colman said she was "desperate" to play the lead role upon reading the script. "The writing is brave, but subtle and tender too — a joy for any actor," she said in a statement.
Written by Ed Sinclair, the series will start filming in 2020 and will air on Sky Atlantic and NOW TV in the UK and on Sky in Germany, Italy, Spain, and Ireland.