A New Ghislaine Maxwell Doc Will Explore How She Became Jeffrey Epstein's Shadow
Sky's docuseries features interviews with former friends of the British socialite.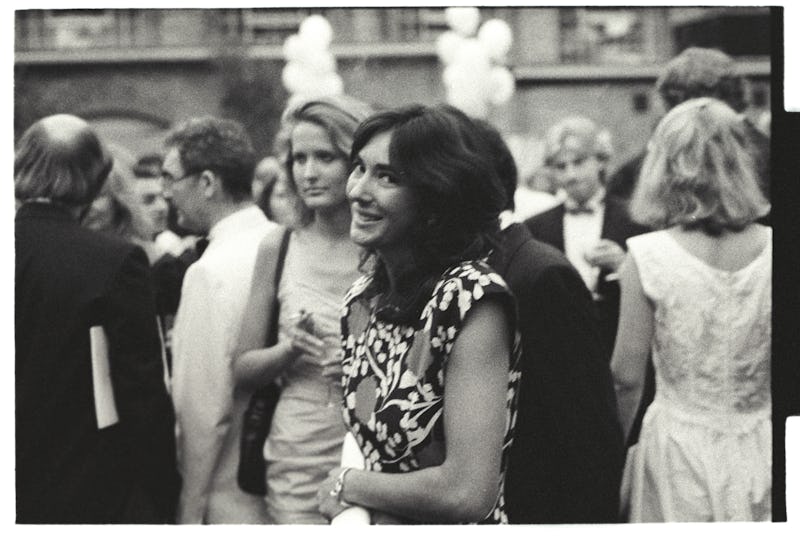 Dafydd Jones/Sky Documentaries
Split over three hour-long episodes, Sky's upcoming docuseries Ghislaine Maxwell: Epstein's Shadow will explore the British socialite's wealthy background, and how exactly she became embroiled with convicted sex offender Jeffrey Epstein. Here's everything we know about Ghislaine Maxwell: Epstein's Shadow so far.
What's Ghislaine Maxwell: Epstein's Shadow about?
The docuseries will address the relationship between Maxwell and Epstein. Radio Times notes that Maxwell is the one person "who can reveal the truth behind the allegations of sex trafficking against Epstein," hence she is an integral part of the ongoing investigation, following Epstein's death in prison in 2019.
Maxwell's family history will also be covered; she is an heiress to her father Robert Maxwell's fortune. Robert was a publishing tycoon and MP for Buckingham, who died in 1991 after falling overboard from the yacht he named after his daughter.
Featuring interviews from former friends, colleagues, and those involved in the ongoing criminal investigation, Sky says "the series will untangle the complicated story of power, sex, and money leading to Ghislaine Maxwell's arrest and pointing to her upcoming trial." Maxwell's trial is due to take place on July 12, 2021.
When will Ghislaine Maxwell: Epstein's Shadow air?
Produced in collaboration with Sky UK and Peacock, NBC's streaming service, the docuseries will air on Sky Documentaries and NOW on June 28, 2021.
Sky Documentaries is on channel 114 for Sky customers, and channel 227 for Virgin Media customers.
Is there a trailer for Ghislaine Maxwell: Epstein's Shadow?
The short trailer opens with the question: "Who is Ghislaine Maxwell?" An intro that sets the tone for the docuseries, which aims to answer a multitude of questions surrounding the subject. It features snippets of the aforementioned interviews, including one former friend, who says of Maxwell: "The woman sitting in the New York prison cell bears no resemblance to this monied, social girl that I knew."
So how exactly did Maxwell end up being Epstein's shadow? You'll have to watch to find out.
Ghislaine Maxwell: Epstein's Shadow airs on Sky Documentaries and NOW on June 28.