Gigi Hadid Quietly Made Her Daughter's Name Public & Its Meaning Is Just Beautiful
The under-the-radar reveal comes four months after their daughter was born.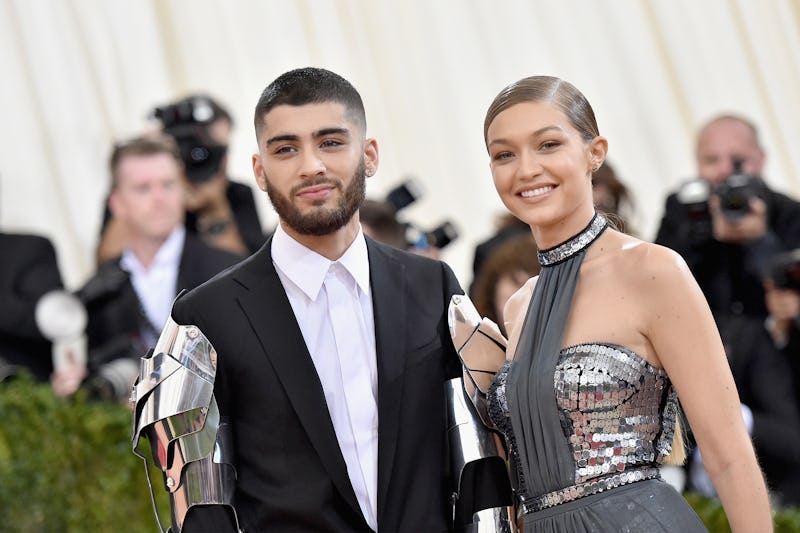 Mike Coppola / Getty
Since she was born in September, fans have been curious to know what Gigi Hadid and Zayn Malik's little girl is called. Four months later, we finally know. Hadid revealed her baby girl's name in the most under-the-radar way: by updating her bio on Instagram. Under her own name, Hadid wrote the simple declaration: "khai's mom".
And while Malik hasn't updated his bio to mirror Hadid's, an eagle-eyed fan noticed a new tattoo on the singer's wrist which they believe is Khai's name in Arabic. The name Khai is Egyptian in origin, according to a name meaning site, and means "the chosen one, royalty, or nobility".
Both Hadid and Malik shared a photo celebrating the birth of their daughter in September, with Hadid sharing a few more over the holidays. The model has also posted some of Khai's first milestones, including her first snow and Christmas. "A whole new kind of busy & tired 😅❤️," she captioned the latter. "But she's da bestie so she got Christmas decorations early 🥰🥰🎁"
Hadid has also been very open about waiting to share her pregnancy journey after giving birth. "My pregnancy isn't the most important thing going on in the world," she said during an Instagram Live in July (via Elle). "That's a reason that I felt it's not really something that I need to share apart from my family and friends," she said.
"I will be sharing stuff like that in the future," Hadid continued, "I just am not rushed to do it, and I feel like just right now I just want to experience it, and I write in my journal a lot, and I just don't want to worry about waking up every day during my pregnancy and like worry about having to like look cute or post something."