The Gossip Girl Reboot Creator Is "Looking For A New Home" To Air A Potential Season 3
HBO Max canceled the series after two seasons.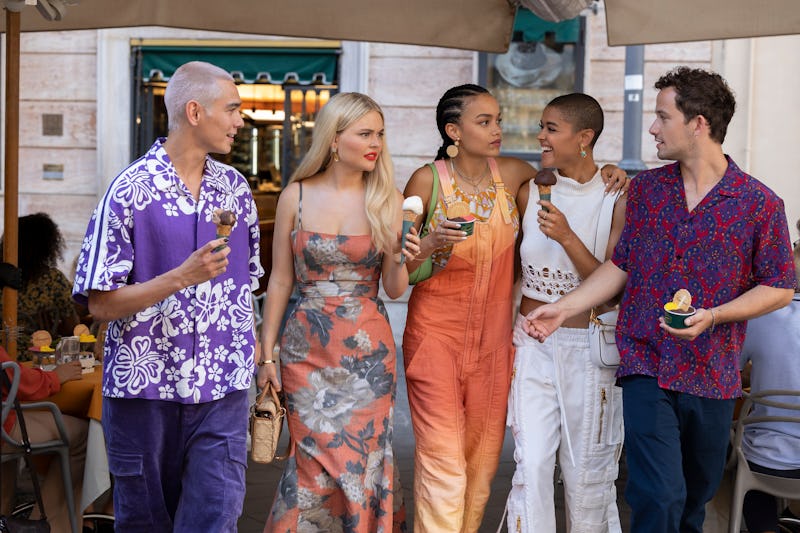 Stefano Cristiano Montesi/HBO Max
Sad news, Upper East Siders: HBO Max canceled the Gossip Girl reboot after just two seasons. "It is with the heaviest of hearts that I have to announce GOSSIP GIRL will not be continuing on HBO Max," showrunner Josh Safran captioned an Instagram post, in part, on Jan. 19 — the same day Season 2's penultimate episode dropped on the streaming service. "This was honestly the greatest set I ever worked on, top to bottom."
He also gave viewers a small glimmer of hope that Gossip Girl could still return in the future. "We are currently looking for another home, but in this climate, that might prove an uphill [battle], and so if this is the end, at least we went out on the highest of highs," Safran added, confirming that the final episode was slated to drop on Jan. 26. "A big thank you to all the GG fans around the world. You're the reason we came back in the first place, and who knows, maybe the reason we will meet again."
In his first interview since the cancellation news broke, however, he offered a less hopeful take, however. "Unfortunately it was to be expected in a way because of what's happening at all streamers these days. Things are just going different ways than we all would hope. That Golden Age is coming to an end," he told Vanity Fair, explaining that Gossip Girl is "incredibly expensive" to produce. "I just don't believe that we will end up somewhere else because everybody is cost cutting."
Safran went on to reveal that the writers had even already come up with an "amazing" plot for Season 3, which he'd initially set up in the original Season 2 ending. "HBO Max afforded me the opportunity to go back in and amend some of the stuff in the finale at the end," he added to VF, hinting that he still left one clue where the story was going in a post-credits finale scene. "It doesn't all get tied up, but the story engine for Season 3 was launched at the end of Season 2, and I removed that." He'd also planned to promote Only Murders in the Building alum Aaron Dominguez to series regular, hinting that his character would've played a major role in Season 3.
Meanwhile, HBO Max also confirmed Gossip Girl's cancellation on Jan. 19, writing in a statement that they were "very grateful" to Safran and executive producers Stephanie Savage and Josh Schwartz for "bringing us back to the Upper East Side and all the scandals at Constance Billard." The company spokesperson continued, "Although we are not moving forward with a third season of Gossip Girl, we thank them for the enticing love triangles, calculated backstabbing, and impeccable fashion this series brought to a new audience."
Following the success of the original series, which aired on The CW for six seasons from 2007 to 2012, HBO Max premiered the reboot in July 2021. Within a matter of months, the streamer renewed Gossip Girl for Season 2, touting "record viewership over its first weekend on the platform." The Season 2 renewal announcement also noted that the teen drama produced the "best launch for a Max Original Drama series" that year and was a "social media phenomenon," gaining tens of billions of impressions across social media, particularly from TikTok.