Halle Berry Called Out Radio Host's "Disgusting" Racist Comments About Her
"ALL Black women are beautiful and worthy."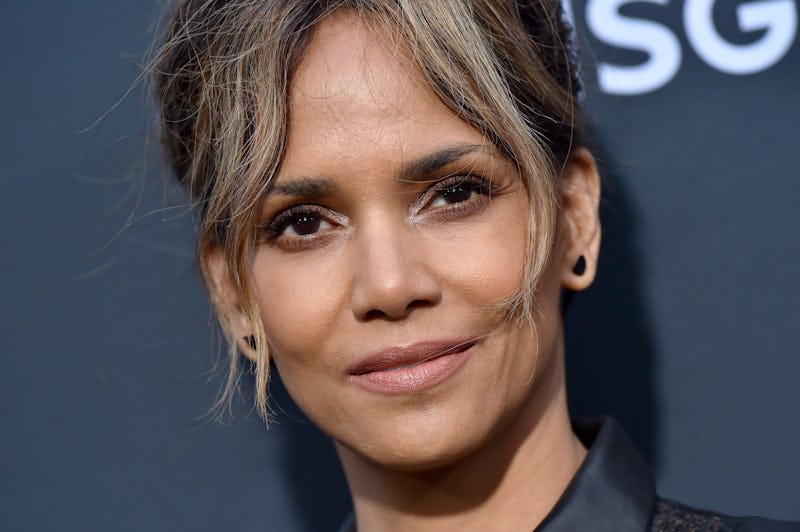 Axelle/Bauer-Griffin/FilmMagic/Getty Images
After since-fired Buffalo, New York radio host Rob Lederman compared the attractiveness of Black women's skin tones to toaster settings, Halle Berry slammed the racist comments in a Friday, March 26 tweet. "Disgusting. It's ridiculous this type of nonsense is still being broadcasted across airwaves," she captioned the audio clip from 97 Rock's Morning Bull show, which ESPN reporter Marcel Louis-Jacques had shared to social media. "ALL Black women are beautiful and worthy, Rob Lederman. GTFOH."
During the March 24 on-air exchange, Lederman had told co-hosts Rich "Bull" Gaenzler and Chris Klein — all of whom are white — that he would "never go to a Serena Williams level" of Blackness, but was "very comfortable ... at a Halle Berry level," adding he needs "a little bit of mulatto still coming through." Lederman also said that Gayle King "isn't even on [his] toaster level," having already fully acknowledged moments earlier he could "get into trouble" for his comments.
The following day, station owner Cumulus Media confirmed in a statement to People that they'd indeed "swiftly" fired Lederman. "Cumulus Media operates from a clearly-defined set of programming principles and there is no question that Rob Lederman's comments made on The Morning Bull Show are in direct violation of those principles," the statement read. "We swiftly terminated him and suspended the remainder of the show's on-air talent. We apologize, and deeply regret the incident."
For his part, Lederman told The Buffalo News he was "horrified" when he listened back to his comments and hopes to "learn from" the backlash. "I could easily see how someone could be offended by that. I get that," the stand-up comic and comedy club owner said on March 24. "I never saw myself as anything close to even thinking a racist thought. It's just not who I am. So when I heard that, and heard how it sounded, I was like, 'Oh, my God, that sounds terrible.' Now, can I take back those words? No. If you listen to them, were they meant to be hurtful? Absolutely not."
While Lederman apologized to "anybody that would be hurt" by his comments, the public reaction has been largely decisive. Buffalo Mayor Byron Brown condemned the "racist comments" in a statement, calling the segment "outrageous and intolerable." Meanwhile, Pegula Sports & Entertainment fired Gaenzler from his role as arena host for their Buffalo Sabres and Buffalo Bandits pro sports teams, and the University of Buffalo athletic department announced their decision "to move forward with selection of another public address announcer for UB football games next season." Both Buffalo cancer research and treatment center Roswell Park as well as the local West Herr car dealerships pulled all ads from the station, following the broadcast, which has since been removed from 97 Rock's website.
After sharing the clip, Louis-Jacques started a dialogue with his followers, tweeting, "There's already an unfortunate and undeserved stigma attached to dark skin — so for Rob to take something undesirable like burnt toast and compare it to the skin color of any person is reprehensible and feeds into that stigma."