How Halston's Cast of Characters Stack Up To Their Real-Life Counterparts
From Ewan McGregor as the titular designer to Krysta Rodriguez as Liza Minnelli, the show's filled with doppelgängers.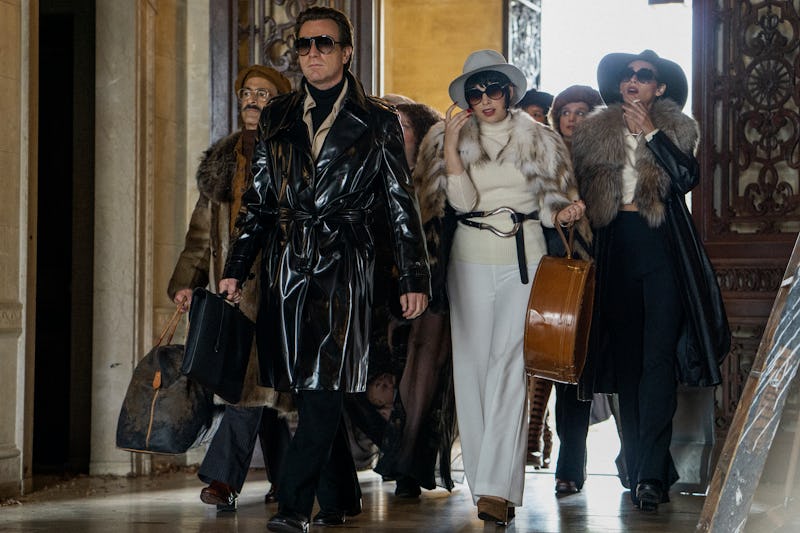 Atsushi Nishijima/Courtesy Of Netflix
The new Netflix limited series Halston stars Ewan McGregor as the mononymous designer who defined '70s and '80s women's fashion — a man known both for his work and his extravagant social life. If you're not familiar with him, you absolutely know his designs, from Jackie Kennedy's iconic pillbox hat to his "evening caftans." The five-part series aims for historical accuracy and includes a number of real-life figures who witnessed — and in some cases, brought about — Halston's legendary rise and fall.
It's also very visually accurate: the cast includes several actors who, with the help of some expert makeup and costuming, look almost exactly like the people they're playing. The acting is also spot-on — to the point where people who knew the real Halston, like André Leon Talley, say that McGregor absolutely pulls off the portrayal. The actor said that he felt totally immersed in the character: "There were just little moments ... Oh, that was him.' There was, like, a little curse, an eye roll..." Below, learn more about the key characters in the miniseries, the actors who brought them to life, and the real people they portrayed.