6 Things To Note From Michaela Coel's Grounded Convo With Louis Theroux
Here's what happens when two of the greatest minds in British television sit down for a chat.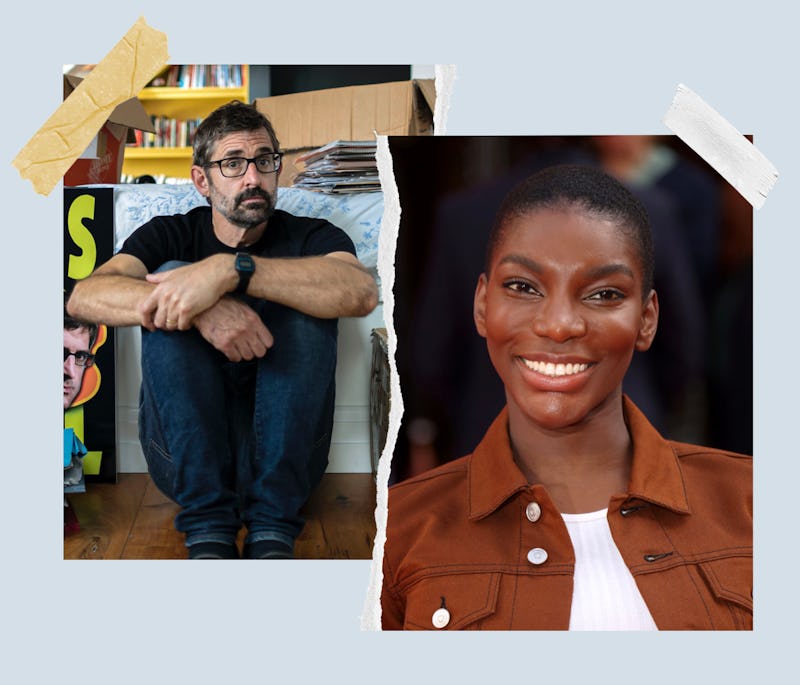 Louis Theroux/BBC, Mike Marsland/Getty
Louis Theroux has just dropped series two of his podcast Grounded and, unsurprisingly, it's brilliant. Using the show as a vehicle to speak to speak to some of the most interesting and influential people in pop culture, the latest series takes it up a level with Michaela Coel. The actor, writer, producer, and double BAFTA award-winner is his first Grounded guest for season two. In true Theroux fashion, no stone was left unturned.
I May Destroy You was – naturally, as one of the standout shows of 2020 – high on the agenda. Coel revealed that while she hoped the show would begin some much-needed conversations about consent and sexual assault, the events of this year added a whole new dimension to her work. "Because of the pandemic, I almost felt like I was watching this show take a whole new life as it was morphing and growing and becoming a public show. I also felt like a spectator – in a good way,'" she said.
In their hour-long chat (which is available to listen to right now on BBC Sounds), the pair talked about identity, consent, and the experiences that have shaped Coel's work. Here are six things to note from their conversation.