Everything You Probably Didn't Know About Queen Elizabeth's 12 Great-Grandchildren
Ages and royal titles included.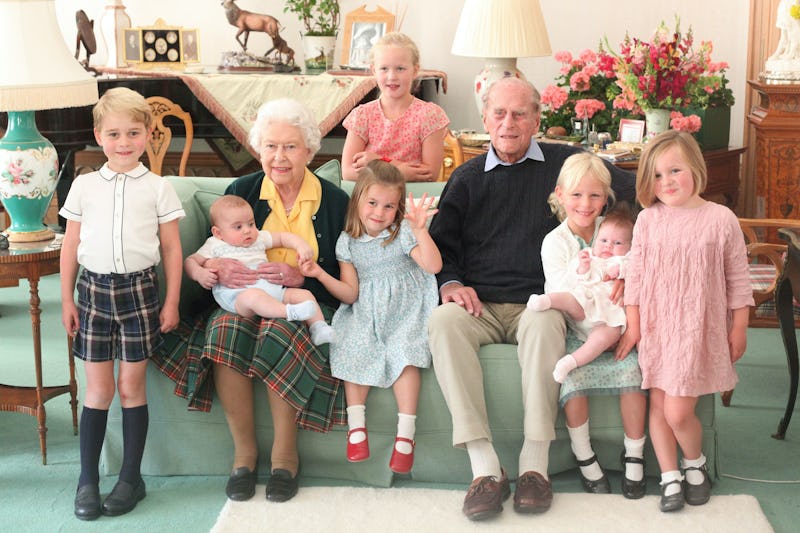 The Duchess of Cambridge via PA Wire/WPA Pool/Shutterstock
Having been a doting grandmother to her eight grandchildren, Queen Elizabeth's love for her ever expanding family hasn't gone unnoticed. Prince William once explained how "having this figurehead, having this stability above me, has been incredible," while Prince Harry has expressed an overwhelming amount of pride for what the Queen has achieved both as a grandmother and a monarch.
And the love Queen Elizabeth's grandchildren share for her has definitely been passed on to the next generation. There's certainly never a dull moment when it comes to her great-grandchildren, especially since the monarch welcomed three new members to her ever-growing family in 2021. As one royal expert noted to the Express, the Queen "has often looked at her happiest when surrounded by her great-grandchildren," whether that's posing for official photographs or attending royal events with them.
While some of her great-grandchildren have been in the spotlight more than others – especially Prince George, Princess Charlotte, and Prince Louis – they are all beginning to find their place in the royal family under the watchful eye of their great-grandmother. Some may be growing up outside of the royal bubble (most notably, Archie and Lilibet Mountbatten-Windsor) but it's clear that all hold a special place in the monarch's heart.
With that in mind, here's everything you need to know about Queen Elizabeth's great-grandchildren.