How One Utah-Based Photographer Found Inspiration At Home During Lockdown
A rising social media influencer shares her story and tips for success when working from home.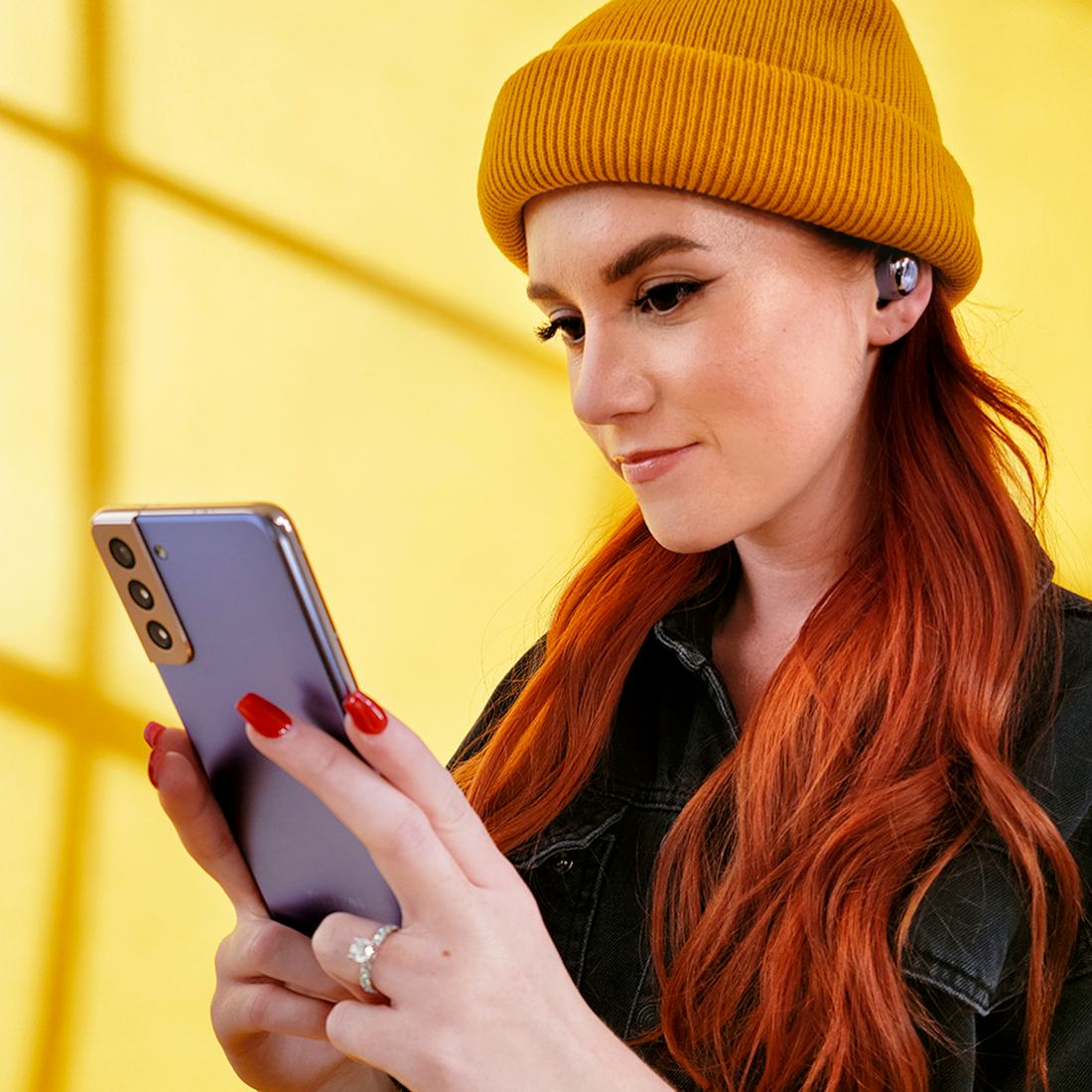 For Utah-based photography and rising social media star Marina Williams, 2020's lockdown had an unexpected upside: she was forced to be creative in her home surroundings, making do with materials that were close at hand. Though she couldn't be out in the world, she tried to maintain her creative spark, embracing spontaneous shoots with everyday props: picture frames to bring illustrations and painting into her photography; glasses of water to warp and distort her figures.
"2020 allowed me to really think outside the box and push my creativity and honestly just have fun with it," Williams says. "I think every photographer should try this at some point, because it teaches you a lot about photography and what you are capable of."
Williams had been interested in photography from a young age, thanks to her grandfather providing her with old film cameras in middle school. But it took some confidence and a DIY approach to make a career out of her craft. "I've always wanted to be a photographer," Williams says. "Eventually I got a DSLR, fell in love with taking portraits of people, and decided to study photography in college."
After college, Williams moved from her childhood home in Florida to Utah to accept a full-time position as the resident photographer for a clothing company, but quickly decided it was time to take the leap to doing it professionally on her own. "I'd always wanted to," Williams says. "I just had to get through the fear of failure and believe in myself.
When she first began her own photography business, Williams started offering creative portrait sessions with clients in her own kitchen, clipping bed sheets to a backdrop stand and placing it in front of a window, using only natural light. While it was all she could manage at the time, the experience helped her to think about troubleshooting, to take chances, and to embrace a more DIY ethos that would help her creativity thrive in 2020.
From painted picture frame panes to glasses of water to something as simple as streamers, Williams has been working with everyday objects, transforming them in creative ways. She has reimagined her home, making the space more utilitarian for spur-of-the-moment shoots. While she now has a separate studio space from her house, she still keeps the latter well-equipped in case she just gets "the itch to take photos on a whim," Williams says. "I always want to be able to get creative when inspiration strikes."
Even when at home, Williams is able to produce professional grade pictures thanks to Samsung Galaxy S21+ 5G. "The best tool to begin with if you have a love for photography or videography is a camera that you can always have on you whenever inspiration strikes," Williams says. "Galaxy S21+ 5G has made my job so much easier and given my content the edge it needs to stand out."
From the phone's Single Take feature (which can grab high-resolution stills, GIFs, and videos within one take) to its 8K Video Snap (which allows you to isolate the best and sharpest shots from a high-speed moment in action), the latest developments of Galaxy S21+ 5G have been crucial for home and professional photographers alike. As a photographer who is in constant discourse with her social media following, Williams has been especially partial to the phone's Vlogger Mode, which shoots content using the front and back cameras simultaneously. "Vlogger Mode was the most game-changing for me because I've always wanted to be able to show my audience how I create from both vantage points," Williams attests. "This feature allows them to see my process in detail like never before."
For an inclusive photographer like Williams, behind-the-scenes content is just as important as her final images. "No matter if I'm shooting on a mountain in the freezing cold or on my kitchen floor, I always need a phone that can fit in the palm of my hand and capture jaw-dropping content," Williams says.
"Galaxy S21+ 5G does that for me and more."
This post is sponsored by Samsung.