How To Watch Vax Live In The UK
Prince Harry & Meghan Markle are set to make a special appearance at the event.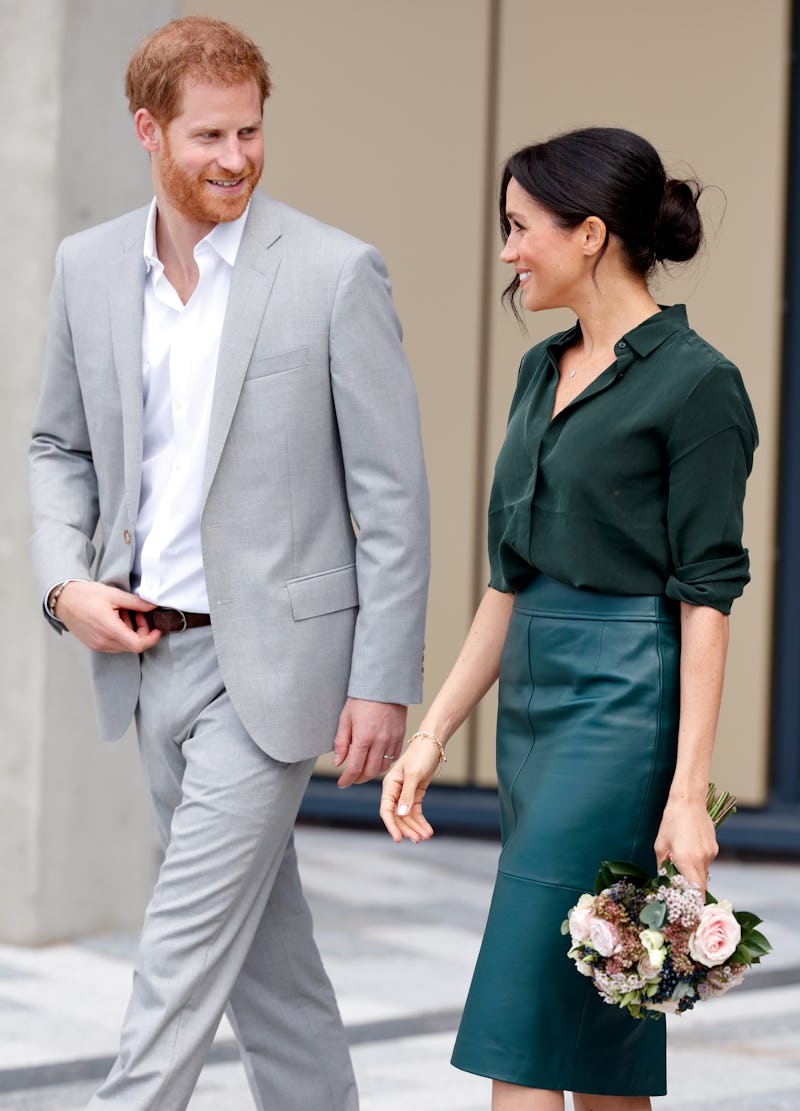 Max Mumby/Indigo/Getty Images Entertainment/Getty Images
On April 28, 2021, social justice organisation Global Citizen announced they will be organising Vax Live, an event that aims celebrate "the hope that COVID-19 vaccines are offering families and communities around the world" and call on world leaders "to step up to make sure vaccines are accessible for all so we can end the pandemic for everyone, everywhere." Some seriously big names in music will perform and Prince Harry and Meghan Markle have been named as campaign chairs. So, here's how to watch the Vax Live concert in the UK. It will be recorded in LA and will be streamed for the world to watch.
Global Citizen outlines that Vax Live will be hosted by Selena Gomez and will encourage donations of resources and doses to Covax, an organisation founded by the World Health Organisation that's working to ensure global equitable access to COVID-19 vaccine.
The event will be broadcast live on May 8 across ABC and CBS in the U.S. and on Global Citizen's Youtube channel for UK viewers. The Youtube broadcast will also have some bonus appearances and performances woven throughout. If you miss the live recording, you can catch up on demand via Youtube also.
Selena Gomez will be joined by Jennifer Lopez, Foo Fighters, H.E.R, Pearl Jam's Eddie Vedder, and J Balvin. There will also be appearances from Chrissy Teigan, Jimmy Kimmel, Olivia Munn, and Ben Affleck.
Global Citizen has listed Prince Harry and Meghan Markle as campaign chairs at the event and it's been reported that they'll make a special appearance during the event along with President Joe Biden, First Lady Jill Biden, and Vice President Kamala Harris.
"Over the past year, our world has experienced pain, loss and struggle – together," said the royal couple in a statement [per the Guardian]. "Now we need to recover and heal – together. We can't leave anybody behind. We will all benefit, we will all be safer, when everyone, everywhere has equal access to the vaccine. We must pursue equitable vaccine distribution and, in that, restore faith in our common humanity. The mission couldn't be more critical or important."
The Evening Standard writes that the French President Emmanuel Macron, Canadian Prime Minister Justin Trudeau, and Croatian Prime Minister Andrej Plenkovic are also planning to make an appearance and support the event.
Around the world, more than one billion doses of COVID-19 vaccines have been administered. However, vaccine rollouts have differed country to country, with countries with lower GDPs more often than not missing out on getting sufficient supplies.
Vax Live will air on May 8 across ABC and CBS in the U.S., and viewers in the UK will be able to watch it simultaneously on Youtube.
This article was originally published on