Randy Roth From A Rose For Her Grave Is Still In Prison
The real-life villain from Lifetime's new movie was convicted of first-degree murder in 1992.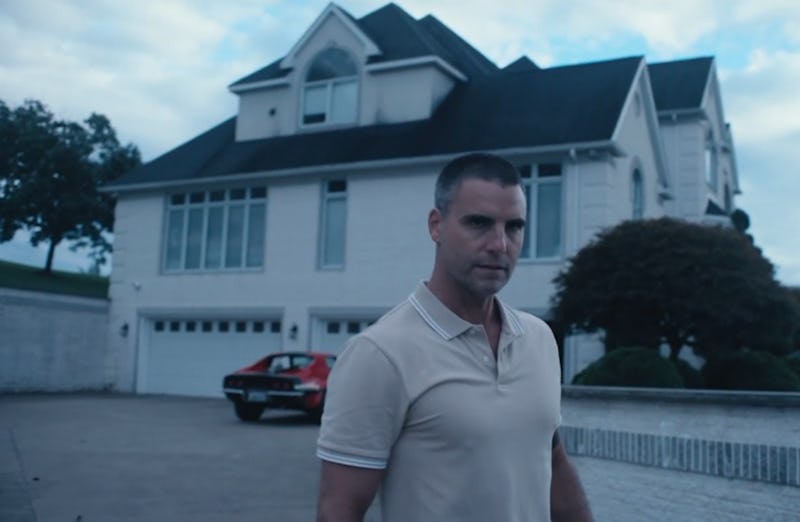 Lifetime
As the name implies, Lifetime's Ripped from the Headlines movies are known for delivering stories inspired by true crime cases — and the network's latest offering, A Rose for Her Grave, is based on a true story, too. Selling Sunset's Chrishell Stause stars as Lori, a woman who is suspicious of her best friend's death by drowning. And as it turns out, she had reason to be.
Ann Rule's true crime book of the same name tells the story of Randy Roth's four marriages, two of which ended in ostensibly accidental deaths. Lori's friend, Cynthia Baumgartner (named Cindy in the movie), was Roth's fourth wife and died in a drowning at Lake Sammamish in 1991. His second wife, Janis Miranda, died 10 years earlier from a fall off Beacon Rock, also in Washington. In both cases, the women were reportedly alone with Roth during their final moments. A third wife lived, but "said she felt [Roth] tried to sink a raft they were taking down a river," per the Seattle Times.
Roth was convicted of first-degree murder in Cynthia's case. Both deaths were followed by Roth's attempts to cash out his dead wives' live insurance policies, the Times writes, but Roth wasn't convicted of killing Janis. His alleged role in that 1981 death was never tried, reportedly due to legal logistics. According to Rule's book, officials were "prepared to prosecute Roth in the alleged murder of Janis," but elected not to if Roth received a "sentence in the 50-year range" for Cynthia's death, which he did. "Such a trial ... would have drained the county's budget [otherwise]," Rule explained.
So, is Randy Roth still in prison today? He tried to appeal his first-degree murder conviction, per the Seattle Times, but he was unsuccessful. According to an inmate search with the Washington State Department of Corrections, Roth (legal name: Randolph Roth) is currently 68 years old and serving time at the Stafford Creek Corrections Center in Aberdeen, Washington. That may be changing soon, though. According to Rule's book, Roth was sentenced to 50 years in prison, but Rule wrote that he could be released after 34 years "with credit for good behavior."
Colin Egglesfield opened up to MediaVillage about taking on the role of Roth. "The great thing [was] knowing Chrishell for so many years and having worked together on All My Children, we have such a great relationship," he explained. "We're like brother and sister, so it's easy for us to step into these characters and be able to go to these deep dark places. We needed to be able to trust each other."