Adrian Dunbar Is Giving Big Ted Hastings Vibes In ITV's New Crime Drama
The Line Of Duty actor is set to appear in Ridley sometime next year.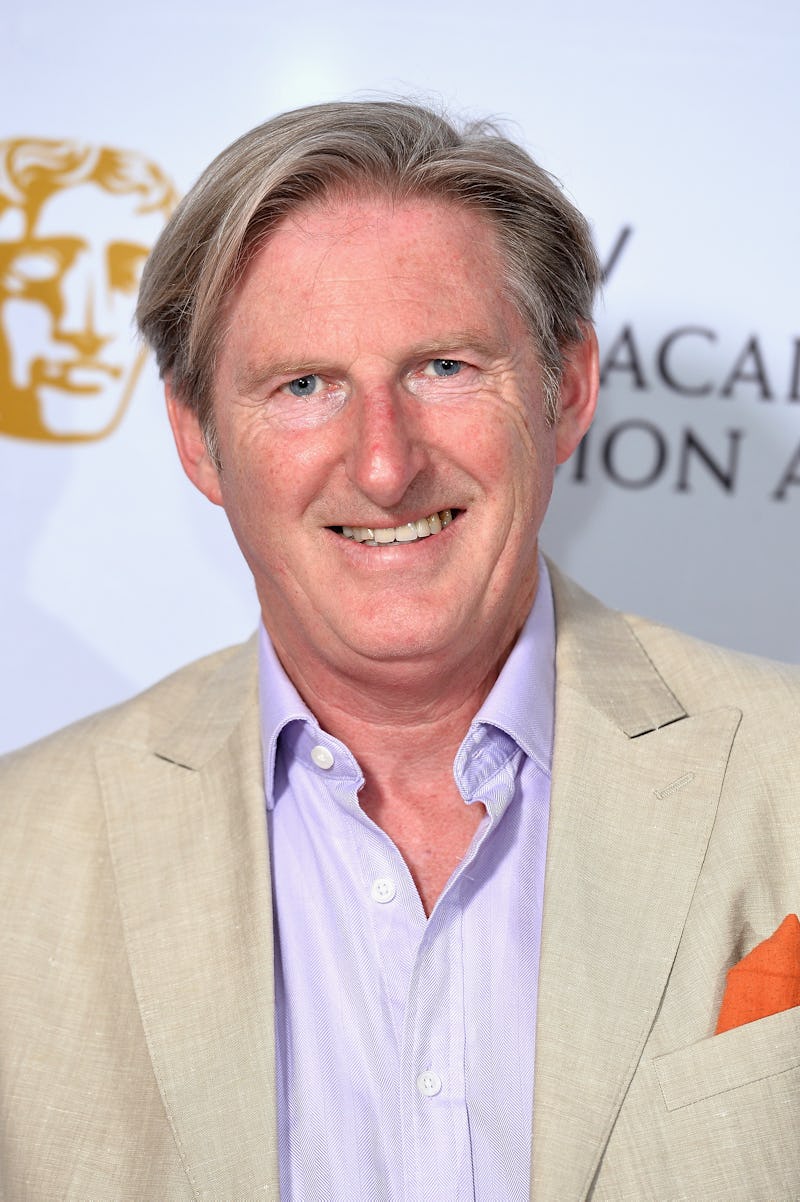 Jeff Spicer/Getty Images Entertainment/Getty Images
With the future of Line of Duty up in the air, fans can look forward to seeing one of the show's faves in a new crime drama. Adrian Dunbar is set to portray another detective in a new series commissioned by ITV, and this time he plays a retired investigator who returns to the field as a consultant. Here's everything we know so far about ITV's Ridley.
What Is Ridley About?
The detective drama follows the recently retired Detective Inspector Alex Ridley return to the job he loves as a police consultant. This is at the request of Acting DI Carol Farman, who also happens to be his former protégée and partner, to help solve a complex murder case.
Set to be told over four two-hour episodes and inspired by real-life retired detectives, Ridley will "explore thought-provoking crime stories in an original and distinctive way" according to a statement sent to Bustle. The series is written by Vera and Father Brown's Paul Matthew Thompson.
Thompson has offered us a hint of what we can expect from Dunbar's new character and I can't be the only one getting Ted Hastings vibes... "With his maverick idiosyncrasies, a heart-on sleeve empathy and a unique approach to solving crime we hope Ridley will soon join the canon of favourite TV detectives," the writer said.
When Will Ridley Air?
Ridley has only just been commissioned, and filming is set to begin in autumn this year. With that in mind, its air date is likely to be sometime in late 2022.
Who Stars In Ridley?
Currently, Adrian Dunbar is the only actor to have been confirmed for the series. "I don't think I've ever headed into a production with more excitement and enthusiasm," Dunbar told ITV. "As an actor I know how rare it is to be given such a wonderful opportunity, and the combination of [producers] Polly Hill and Chloe Tucker at ITV and Jonathan Fisher at West Road Pictures means we are both in safe and creative hands."
The actor continued, "Here's to getting the team together and developing a show that audiences can find both entertaining and engaging."
ITV has said that further cast announcements will be "advised closer to filming commencing."