Jamie Lee Curtis Reclaimed The "Nepo Baby" Title At The SAG Awards
The actor also paid tribute to her famous parents.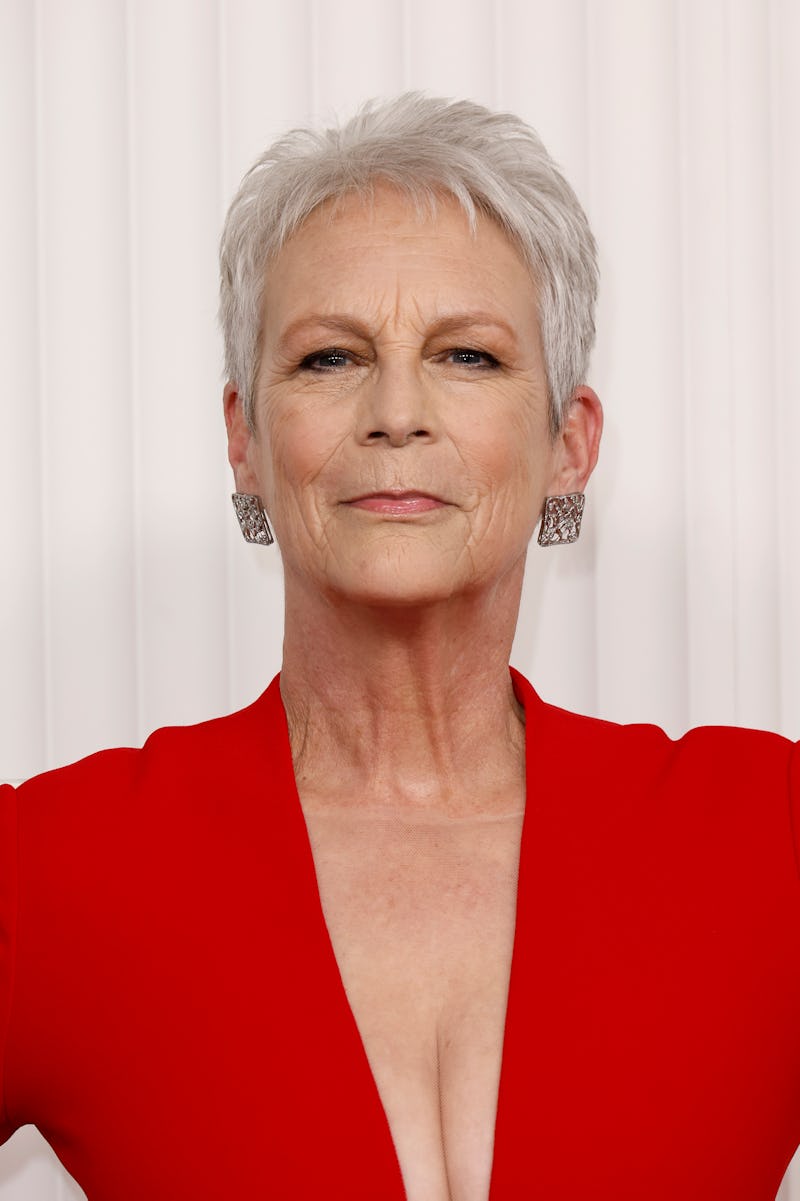 Frazer Harrison/Getty Images Entertainment/Getty Images
Social media is still buzzing about all things nepo baby following the publication of New York Magazine's "How A Nepo Baby Is Born" in Dec. 2022. The article in question explored in great detail how many of today's emerging stars have likely enjoyed a massive leg up due to their famous (and very well-connected) parents. The likes of Lily Collins and Lily Allen have since joined the ongoing nepotism debate. Speaking at the 2023 Screen Actors Guild Awards on Feb. 26, Jamie Lee Curtis reclaimed her nepo baby title in the best way.
During her acceptance speech for Female Actor in a Supporting Role — which she picked up for her performance in Everything Everywhere All at Once — the actor paid tribute to her parents, Tony Curtis and Janet Leigh, telling the audience: "I'm wearing the wedding ring that my father gave my mother. My father was from Hungary and my mother was from Denmark and they had nothing. And they became these monstrous stars in this industry they love so much."
Concluding her emotional speech, Curtis continued: "I know you look at me and think nepo baby, and I totally get it. But the truth of the matter is I'm 64 years old and this is just amazing."
Earlier in the star-studded ceremony, the Academy Award nominee also gave a short monologue in which she reflected on her career so far.
"I signed a seven-year contract to Universal Studios and starred in an ABC TV series called Operation Petticoat," she recalled. "Which was based on a movie that my father, Tony Curtis starred in."
Curtis added that she believed her "life was over" when the aforementioned series was cancelled, before acknowledging that if she hadn't been fired, she "would have never had the opportunity to audition for a little tiny, no-budget horror movie called Halloween."