Here's How Jeffree Star Is Doing After His "Severe" Car Accident
It will be a long recovery process.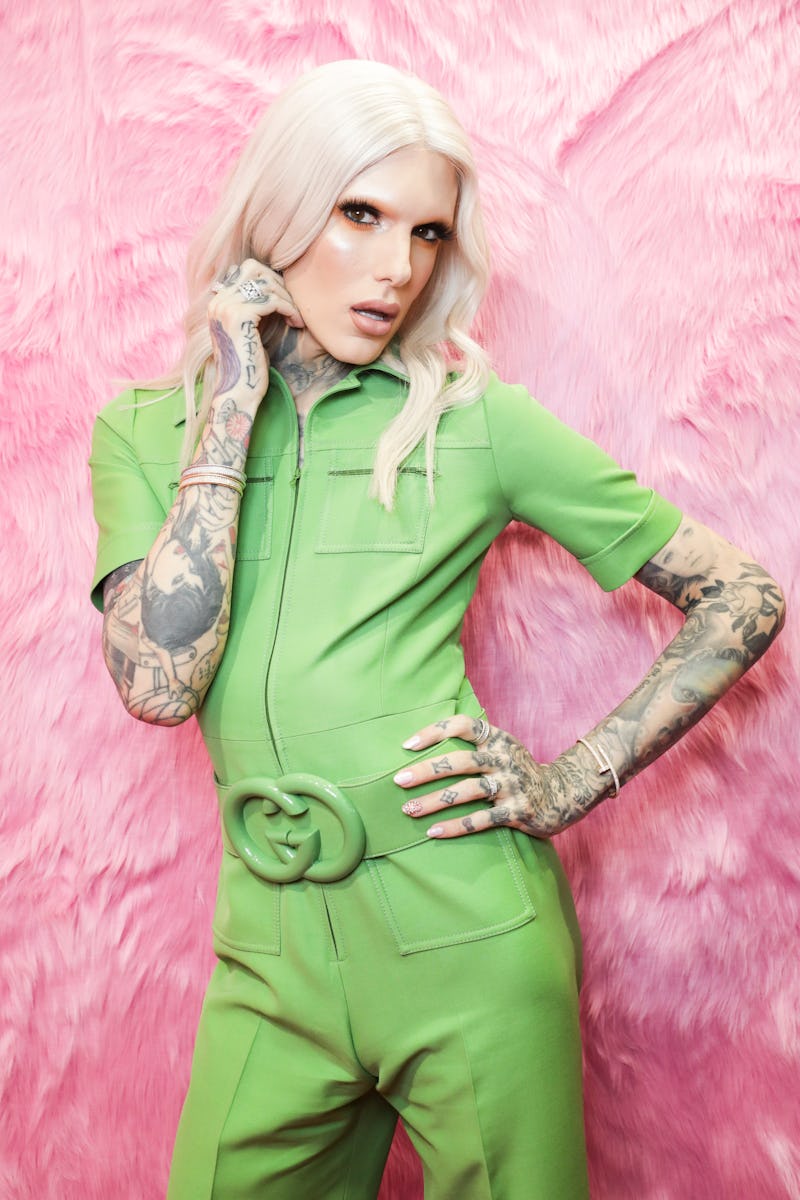 Rosdiana Ciaravolo/Getty Images Entertainment/Getty Images
YouTuber and makeup mogul Jeffree Star gave fans a much-needed update on his condition following a scary car accident on Friday, April 16. "I have to wear this crazy brace for a few months," the 35-year-old said while sitting in a wheelchair on his Instagram Stories on Saturday, April 17. "And my back is really broke. … My vertebrae, three of them are not attached right now. And I am in the most excruciating pain ever."
The beauty guru's health update came one day after fans were notified that he and his friend Daniel Lucas were being hospitalized. "A few hours ago Jeffree and Daniel were in a severe car accident and the car flipped three times after hitting black ice," the statement posted across all of Star's social media accounts read. "We will update you all when the doctor gives us more info. So thankful they are both alive." Alongside the news was a photo of the makeup artist laying down in a hospital bed wearing a neck brace with Lucas at his bedside.
According to Us Weekly, Star and Lucas were planning on releasing a new YouTube video from Wyoming on the day of the accident. "Tomorrow we have a brand-new video," Star said in his Instagram Stories on Thursday, April 15. "It's really special to me. Me and Daniel share a lot of our past, a lot of what's going on now. [The video] is over 20 minutes of history, comedy, laughter, crying, pain and — most of all — inspiration." The video was released on Saturday, April 17 instead.
Lucas, who is currently battling stage-three colon cancer, also took to Instagram to provide his followers with updates on his condition. "Hi guys, I just wanted to say thank you for everybody reaching out. I'm being admitted for some sh*t," he said. "I'll let you guys know what's going on." A day later, however, he told fans that the hospital in Wyoming couldn't perform the surgery he needed so he would have to fly home to Las Vegas.
While it's unclear what lies ahead for Lucas, Star isn't letting this car accident slow him down. On Sunday, April 18, he gave fans yet another update, but this time it was about the marijuana-inspired store he is opening in honor of Weed Day on April 20. "You know, the show must continue over here and here in Wyoming, we have a very big launch at our distribution center on 4/20," he said on his Stories, adding that he celebrates the holiday every year. "I may be bedridden, my party may be canceled, but b*tch, the show will always go on."