Jennifer Lopez Liked A Revealing Instagram Post After Alex Rodriguez Breakup
Their recent social media activity is... interesting.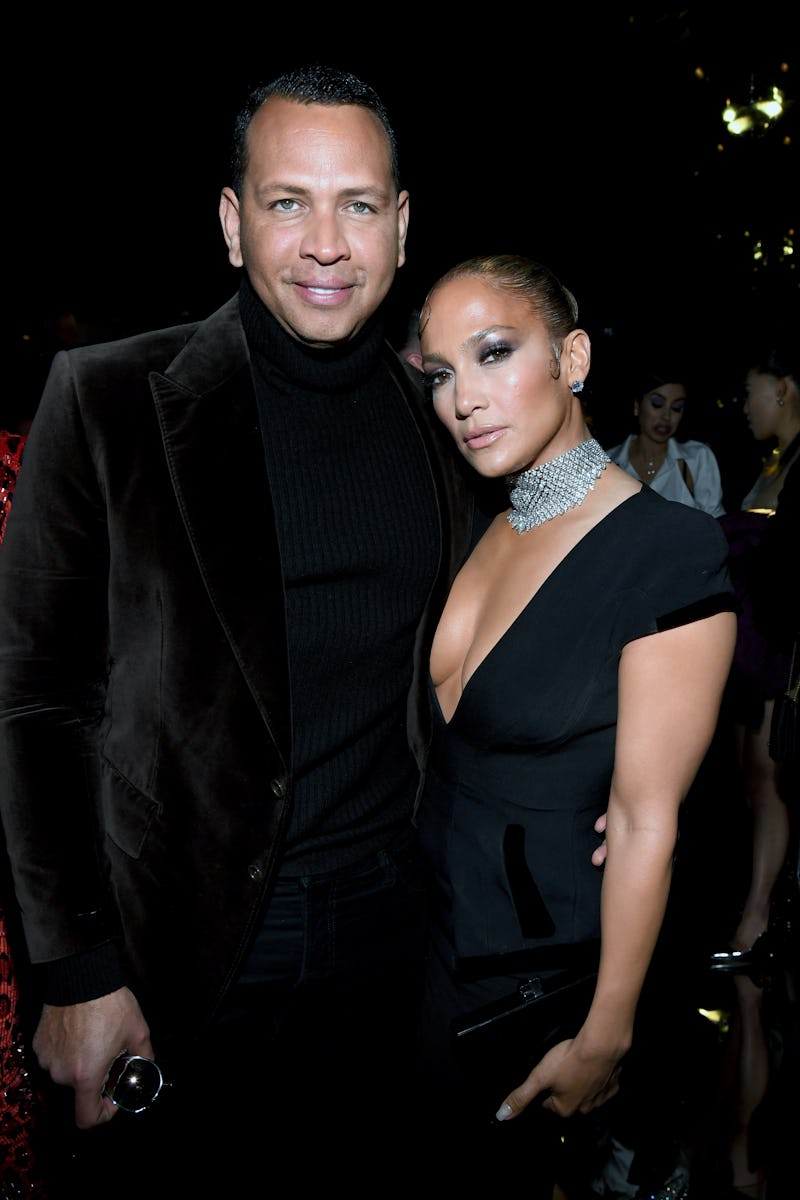 Kevin Mazur/Getty Images Entertainment/Getty Images
It's officially the end of an era, and the reason why might be clearer. Jennifer Lopez liked a revealing Instagram post amid her breakup with Alex Rodriguez, reacting to a quote from author r.h. Sin that reads, "Don't make her think you care when you have never given a f*ck about her." The singer's choice to like the post shortly after confirming her split from Rodriguez, whom she'd been dating since 2017, caused some fans to raise their eyebrows.
The author, whose full name is Reuben Holmes, posted the quote on Instagram along with the caption: "Don't let them manipulate you. How many times have you been told ' I love you ' by someone who has continued to treat you like sh*t?" It apparently resonated with Lopez, though it's unclear whether that's due to her relationship with Rodriguez or anyone else. The couple has publicly stated that they remain on good terms and will continue to be friends and business partners.
Despite the claims of amicability, A-Rod's online reaction to the breakup has been equally baffling. On Wednesday, April 15, the former MLB player posted a video showing photos from happier times with Lopez on his Instagram story, all while the song "Fix You" by Coldplay plays in the background. Rodriguez tagged J. Lo in the post, and the song's lyrics "tears stream down your face" can be heard in the background. Fans were unsure if the post was meant to eulogize the couple's relationship or if the former Yankees player was angling for a reconciliation.
Their split follows month of speculation about the state of their union. Earlier in the year, rumors that the couple had called off their wedding and were no longer together began to circulate. In March, Lopez and Rodriguez reported that the talk was "inaccurate" and the two were "working through some things" in a joint statement to TMZ. An anonymous source reported that the couple was trying to make the relationship work for the sake of their kids, according to Us Weekly.
Last week, however, J. Lo reignited the breakup rumors when she posted a selfie while filming her upcoming movie Shotgun Wedding on Instagram and her engagement ring was notably missing from her finger. Soon after, Lopez and Rodriguez officially confirmed their split in a joint statement issued to Today on April 15, the same day the athlete posted his "Fix You" video. The two stars wrote that they "are better as friends" and "look forward to remaining so"; they also clarified that they would "continue to work together and support each other on our shared businesses and projects" and that they "wish the best for each other and one another's children." As for whether or not the social media shenanigans will continue, that remains to be seen.