The Bachelorette's Johnny Could Be Gabby's Dark Horse This Season
"He'll do whatever it takes to make his partner light up."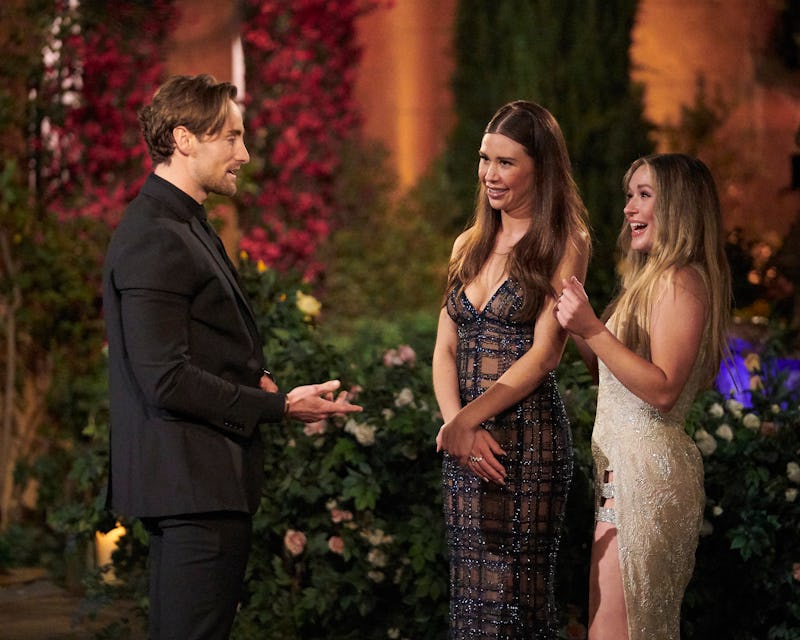 Craig Sjodin/ABC
As Season 19 of The Bachelorette flies by, the drama, heartbreak, and romance are rising to an all-time high. All the while, Rachel and Gabby continue to be a thoroughly engaging duo this season, teaming up to change the rules and send home some very unsavory contestants. But luckily, the good guys outnumber the villains this season, and one bachelor to keep an eye on is 25-year-old realtor Johnny DePhillipo. Fans will soon see a lot of Johnny as he pursues Gabby and tries to capture her heart and the final rose.
Johnny's Job
As fans of The Bachelor franchise know all too well, a set of typical jobs crop up from the cast every season. One of those occupations is working in real estate, the same industry Johnny finds himself in. According to his LinkedIn profile, he graduated from Palm Beach State College in 2018 before a two-year stint as a health insurance agent for Family First Life in Arizona. Then, in September 2021, Johnny returned to Florida and began working as a real estate agent for Compass in Palm Beach County.
Johnny's Instagram
Despite working and living in Florida, Johnny's Instagram bio reveals he's also from New Jersey. However, it's slightly hard to see the Garden State's influence across his feed. In fact, Johnny's love for the Florida coast is very apparent. Johnny loves being by the seaside, whether it's pouring drinks by the water, walking by the beach, surfing in the ocean, in artificial pools, or even wearing a Santa hat. His feed also features photos of him snorkeling, fishing, and diving into pools at sunset. Aside from the water, he's also a big fan of his French bulldog, Kilo.
How Far Does Johnny Go On The Bachelorette?
As the second half of the season begins to unfold, fans will likely see more of Gabby and Johnny's relationship. It's possible that Johnny could emerge as a late-in-the-game favorite, especially if he gets more one-on-one time with Gabby and opens up about his feelings. Since fans don't know much about Johnny so far, the prevailing (and kind of funny) opinion is that he looks much like Succession's Roman Roy, played by actor Kieran Culkin.
Episode 5 marked their first solo outing. "Right now we vibe," Johnny told the cameras, adding that he's looking for someone "[who's] forever." Their date took them to a beer brewery, which Johnny called "right up [his] alley." They went on to give each other beer baths and salt scrubs, which prompted Gabby to say that he's the kind of person she sees herself with.
When it came time for a dinner date, Gabby needed to know whether Johnny could show off his emotional depth. He went on to explain how the last time he let his guard down, his ex-partner "disappeared," on him, adding that he's not a very confident person. "I lack some serious confidence; I should talk to people about it," he said. The two went on to discuss their struggles with depression and anxiety. It was clear that Gabby was happy to see his walls come down, finishing their date by offering him a rose. "I really do believe what Johnny and I have is really special," Gabby said. "I really do love the inside of Johnny." With love starting to brew between these two, it's possible Johnny might make get Gabby's final rose.