Kim Petras Just Made Grammy History
The singer took home the award for Best Pop Duo/Group Performance for her Sam Smith collaboration "Unholy."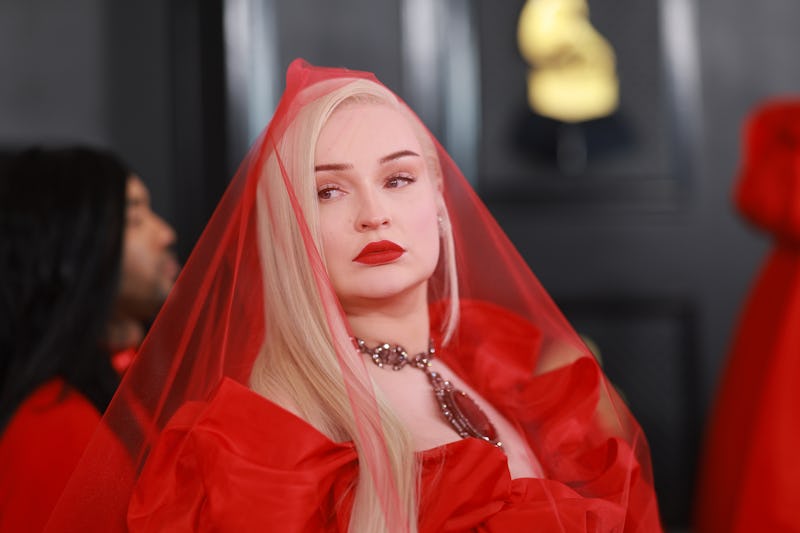 Matt Winkelmeyer/Getty Images Entertainment/Getty Images
LGBTQ+ communities are making history at the Grammys. Kim Petras became the first openly transgender person to win the Grammy for Best Pop Group/Duo Performance for her number one collaboration with Sam Smith, "Unholy," during the 2023 ceremony on Feb. 5. Smith also won their first Grammy since coming out as non-binary in 2019, marking a huge achievement for the non-binary community.
During their acceptance speech, Petras said Smith "graciously" wanted her to accept the award because of her historic achievement, leading Smith to encourage the audience to give her a standing ovation. "I just wanted to thank all the incredible transgender legends before me who kicked these doors open for me so I could be here tonight," she said.
The singer went on to pay tribute to her late friend and collaborator SOPHIE, who also received a Grammy nomination in 2018 before her death in 2021. "Thank you so much for your inspiration," Petras said. "I adore you and your inspiration will always be in my music." She also gave a shoutout to noted ally Madonna for always fighting for LGBTQ+ rights. "I don't think I could be here without Madonna," she said. Petras concluded her speech by honoring her mother. "I grew up next to a highway in nowhere Germany, and my mother believed me that I was a girl, and I wouldn't be here without her," she said.
Smith previously won four Grammys in 2015, including Best New Artist, Record of the Year, and Song of the Year for their breakout single "Stay With Me," while this marks Petras' first Grammy win and nomination overall. She reflected on her achievement in a recent interview with Grammy.com, saying she never thought she'd get nominated by the Recording Academy. "I think it's incredible to get recognized from something as prestigious as [the GRAMMYs]," she said. "I honestly didn't think that that would ever happen for me because I'm such a bubblegum pop girl, and I don't really feel like that's usually something the GRAMMYs go for, you know? I think it's rare."